Sainsbury's and Asda have pledged to plough £1bn into price and establish a profit cap on fuel if their landmark £13bn merger is given the green light.
The supermarket giants have outlined the strategies as part of a series of measures designed to convince the Competition and Markets Authority (CMA) of the proposed merits of the deal.
It comes a month after the competition watchdog threw the plan into doubt, after revealing it had found "extensive competition concerns" in its provisional findings into the deal. The CMA said the combination of the UK's second- and third-largest grocers could lead to price rises and a worse experience for shoppers.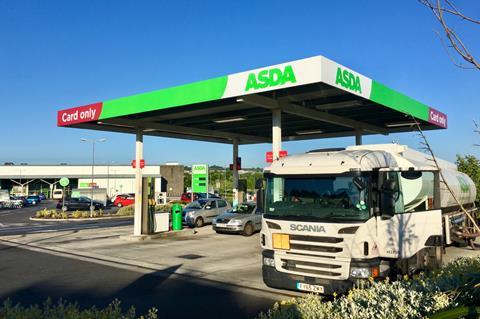 It concluded that it would be "difficult for the companies to address the concerns it had identified".
But Sainsbury's and Asda have come out fighting today, submitting a series of responses to the CMA's findings.
The grocers said they "strongly disagree" with the CMA's provisional findings and insisted the authority's analysis contained "significant errors".
As part of its response, Sainsbury's and Asda made a string of post-merger commitments, including a pledge to invest £1bn into lowering prices for shoppers. The businesses said £300m would be invested in the first year after the merger, with a further £700m to be spent over the following two years.
The grocer's said this would reduce prices by around 10% on everyday items – a pledge they first made when outlining the terms of the deal a year ago.
They also promised to sell a number of petrol forecourts to "satisfy reasonable concerns" about a substantial lessening of competition in that market, and said it would cap fuel gross profit margin at 3.5p per litre for five years.
The grocers also outlined welcome measures for smaller suppliers. Sainsbury's said it would move to pay any supply partners who sell no more than £250,000 worth of produce to them within a 14-day period. Asda will continue to pay its small suppliers within two weeks.
Sainsbury's and Asda urged the CMA to "recognise that there is a clear benefit to consumers from combining the two companies".
In a joint statement, Sainsbury's boss Mike Coupe and Asda chief executive Roger Burnley said: "We are trying to bring our businesses together so that we can help millions of customers make significant savings on their shopping and their fuel costs, two of their biggest regular outgoings.
"We are committing to reducing prices by £1bn per year by the third year, which would reduce prices by around 10% on everyday items. We are happy to be held to account for delivering on this commitment and to have our performance independently reviewed and to publish this annually.
"We hope that the CMA will properly take account of the evidence we have presented and correct its errors. We have proposed a reasonable yet conservative remedy package and hope the CMA considers this so that we can deliver the cost savings for customers."
The CMA will release its final report into the deal by April 30.
Retail Week Live 2019
Walmart International boss Judith McKenna is the opening keynote speaker at Retail Week Live on March 27, at London's InterContinental O2 hotel.
To check out the packed programme, and book your tickets, click here.