M&S kits out the England football team, Morrisons kicks up an unintended Easter stink and there's a blast from the past for Aldi.
No Holland for Bolland, so will it be England?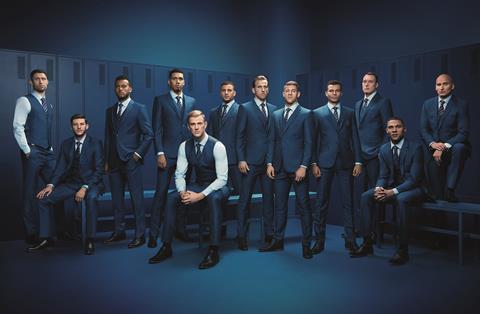 The England football team are long-time underperformers at major tournaments – a bit like M&S when it comes to fashion.
But both Roy's boys and the retail bellwether will be hoping their fortunes pick up this summer when the team take the stage at the European Championship in France, as M&S has once again provided the kit in the form of three-piece suits for Harry Kane and company.
It's the ninth time M&S has been the official threads supplier to England.
The question is: will outgoing football-mad M&S boss Marc Bolland be supporting his adopted country come June? After his native Netherlands failed to qualify, we'd have to assume so.
Aldi's blast from the past
Ever alert to a PR opportunity, Aldi appeared to reannounce its plans to open 80 stores this year, adding the detail that it would also employ another 5,000 people.
The ploy worked well for the discounter and prompted a wide take-up of the news. However, seasoned retail watchers were less impressed by a story that seems increasingly familiar from Aldi.
TCC Global's insights director Bryan Roberts quipped on Twitter: "They appear to make this announcement every quarter".
We wait with baited breath for May's announcement…
Morrisons kicks up an Easter stink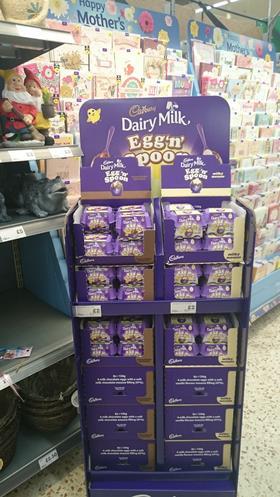 Cracking open a chocolate egg is the highlight of Easter morning for youngsters up and down the country, but full marks to Gemma Rawding for spotting this humorous bit of brand extension in the retail run-up to the four-day weekend.
An apparent exclusive to Morrisons in Strood, Kent, Egg 'n' Poo might be a stretch for some, but it has about it the smell of chocolate success.
A lesson in marketing for its big four rivals Tesco, Asda and Sainsbury's perhaps – let's hope this hasn't left them feeling too flushed.