Online grocer Ocado has revealed plans to open a fourth distribution centre to meet the boom in internet food shopping.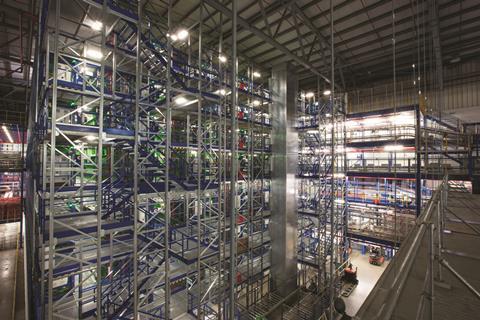 The retailer will build a new 'customer fulfilment centre' (CFC) in Erith, south east London.
It will be developed by Bericote Properties and funded by Tritax Big Box REIT plc, and will have a 30-year lease.
Planning permission for the new centre has not yet been granted, but Ocado said it expects the "fit out" work to start next year, before becoming operational in 2017.
Ocado said it would unveil further details about the site when it releases its full year results on Tuesday.
The centre, which Tritax is providing £98.8m of funding for, will be Ocado's fourth distribution hub.
It already has CFCs in Hatfield, Hertfordshire and Dordon, Warwickshire, which is shared between Ocado's own grocery service and Morrisons.
The retailer's third plant at Andover, Hampshire, will open later this year.
Ocado revealed a 14.8% rise in sales in December compared with a rise of 14.9% the previous quarter.
The online grocer is yet to make an annual pre-tax profit since it was founded in 2000.