Overall sales jumped 13.3%
Average weekly orders shot up 16.7%
Average basket size dipped 1.6%
Ocado reported a leap in its first-quarter sales despite a dip in its average order value as customers chose to spend less more often.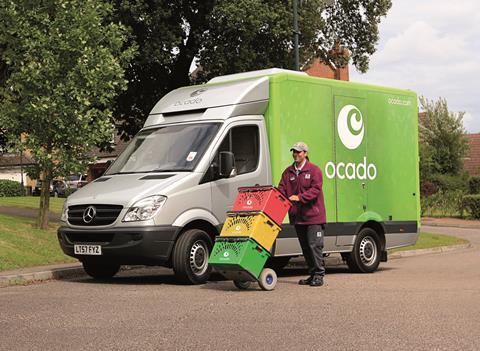 The grocery etailer posted a 13.1% jump in its retail sales to £352.4m in the 13 weeks to February 26.
The average order size for the online grocer continued to decline, recording a 1.6% dip during the period to £110.84.
However, Ocado attributed this decline to a reduction in its multi-buy promotions and uptake of its 'Smart Pass' proposition, which enables customers to shop more frequently.
The pure-play grocer's average order frequency jumped 16.7% on a weekly basis to 252,000, driven by new and existing customers.
Despite the retailer's strong performance during the period, chief executive Tim Steiner did not rule out the possiblity of price increases in the year ahead.
"While the market remains very competitive, there are the first signs of a change in market pricing dynamics coming through," he said.
"However, it remains too early to predict how this will unfold throughout the year, and in particular is dependent on future currency movements."
Speaking about Ocado's performance during its first quarter, Steiner added: "We are pleased with the steady progress and growth achieved during the period."