Ocado has reported a healthy rise in half-year EBITDA after a 15.7% lift in retail sales, despite ongoing price deflation in the grocery market.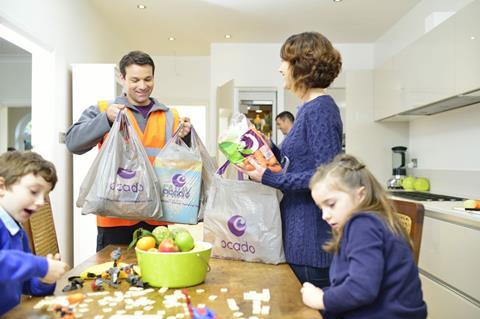 Half-year pre-tax profits slip 4% to £7.2m
Retail sales rise 15.7% to £511.9m
EBITDA up 11.4% to £38.2m
The online retailer – which has a third-party deal with Morrisons – said today that EBITDA in the 24 weeks to May 17 climbed 11.4% to £38.2m. Retail sales rose 15.7%, but pre-tax profits slipped 4%.
Ocado pointed to a 30% rise in the number of customers year on year, "underpinned by an increasing proportion from a broader set of customer demographics".
It added: "Key metrics supporting our UK retail business have continued to improve against the ongoing structural headwinds of price deflation and cost inflation."
Chief executive Tim Steiner said: "The channel shift towards online grocery shopping continued during the period, with the broader grocery market remaining characterised by intense price competition and deflationary pressures.
"Against this backdrop, our relentless focus on customer satisfaction continues to drive customer numbers and like-for-like sales ahead of the online grocery market. The resilience of our business model and increasing operational leverage also mean that we have grown operating profit despite these industry headwinds."
Ocado also said today it is aiming to sign its first agreement with an international "partner" this year, as discussions continue with multiple companies.