Successful collaborations between retailers and celebrities now require the famous faces to do much more than just smile for the camera.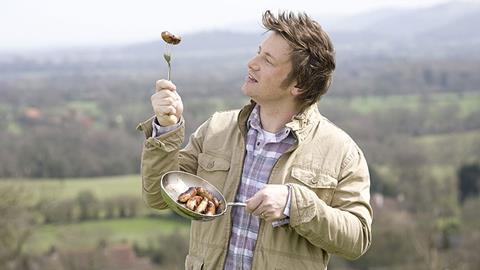 Want to know more?
Visit Retail Week Knowledge Bank for detailed data and analysis
When the phrase 'the Delia effect' entered the Collins English dictionary in 2001 it gave some indication of the power celebrities could have within the retail sector. Over the past 15 years Delia Smith's recommendations have prompted everything from a rush on salted capers to a national cranberry shortage, and the challenge for retailers has been to find a way to capitalise on that kind of power.
"We're always trying to find a relationship that has depth to it"

Waitrose marketing director Rupert Thomas
At their best, celebrity partnerships can boost sales and revive or strengthen brands – but at their worst, they can be expensive and forgettable. The key, retailers say, is finding the right person. Smith's work with retailers has so far been limited to Waitrose, along with fellow TV chef Heston Blumenthal, but stars like her have revolutionised the way retailers market themselves. The benefits are impressive but some hard lessons have been learnt along the way, as customers become ever more sophisticated and adept at sniffing out inauthentic messages.
"It's never just been about finding corporate ambassadors for our brand," says Waitrose marketing director Rupert Thomas. "We are always trying to find a relationship that has more depth to it than that."
Jamie Oliver's work with Sainsbury's is another well-known collaboration, but the trend hasn't been limited to the grocers – Kate Moss designed several collections for Topshop, working closely with the company over a couple of years, and Alan Titchmarsh is about to start his second year working for B&Q in a consulting role.
Perfect partnerships
Waitrose, Delia Smith and Heston Blumenthal Appearing in adverts and designing product ranges
Topshop and Kate Moss Designing several collections based on her
own wardrobe
Sainsbury's and Jamie Oliver Adverts, events, products and recipes
B&Q and Alan Titchmarsh Consulting services in different aspects of the business. The retailer has also recently signed up property expert Kirstie Allsopp and architect George Clarke
People Tree and Emma Watson Designing several collections
Star of the show
The UK's favourite gardener Titchmarsh works to improve the quality of plants sold at B&Q's garden centres, making sure they are as healthy when they leave with customers as they were when they came in from suppliers. "I thought long and hard about doing this, because I'm trusting B&Q with my reputation," he says. "My face appearing over dead plants doesn't do me any good. If they didn't listen to me I'd be out of the door."
His advice touches on all kinds of areas in the business, including the supply chain – which he says needs greater flexibility to respond to seasonal changes – and staff training, to make sure plants are well cared for. He has also advised changes to the way the plants are transported and kept on the shelves, saying they needed more light, and is looking at regional variations in the plants B&Q stocks around the country. He works closely with chief executive Euan Sutherland and says he spends time on the project every week, with the aim of making B&Q's name synonymous with quality plants in the same way that Marks & Spencer is known for quality food.
Titchmarsh says the partnership has been rewarding because the retailer has listened to what he says and acts quickly on his recommendations. "I'm not offering them from a power point of view, I just want to improve things," he says. "My reason for joining was to help them sell good quality plants and build customer loyalty, not to see my face all over the stores."
There will always be a place for celebrities endorsing a brand in a more straightforward way. Amanda Holden's work for Tesco and the role Coleen Rooney has played in Littlewoods' adverts show the more removed relationship – whereby a celebrity is little more than the face of the retailer – is far from redundant. But in many other cases the depth of the partnership has become crucial, both to convince the public of the endorsement's authenticity and to get as much out of a celebrity's expertise as possible.
The proliferation of reality-style TV shows has made national stars of everyone from chefs to DIY experts, doctors to gardeners and it's often these people – with expertise as well as fame to offer retailers – increasing the potential for a higher return on investment. Furthermore, the ubiquity of a certain kind of celebrity endorsement makes it difficult to be different. If everyone has a well-known face representing their brand, hiring the 'next big thing' doesn't automatically mean yours will stand out anymore.
Popular by association
As with everything in an age of social networks and search engines, there's scope for both greater creativity and more complexity. The same media that can help get your message across is already flooded with images of well-known faces. Customers now expect to see their favourite singer everywhere and at the same time have seen enough of it to be unresponsive – they are more sophisticated, more jaded and quick to switch off what doesn't interest them. The explosion of celebrity news sites and social networking means fans are used to knowing everything about people in the public eye and the relationship between fans and celebrities has deepened, with people often expecting to hear more from their favourite star than they used to.
Retail branding expert Martin Butler says for a long time retailers thought associating their name with a popular person would automatically make them popular too. In reality, though, all they were often achieving was moreexposure for the celebrity. He says: "During the 1980s and 1990s retail marketing came of age. Retailers increasingly accepted this type of gratuitous endorsement might be remembered by viewers, but what were being remembered were the adverts and the personalities and not the retail brand." He points to Bruce Forsyth's adverts for Courts as a good example.
The fact that some retailers are strengthening their celebrity relationships by working on new products with their famous partners shows how these celebrity contracts have evolved. Thomas says Heston Blumenthal worked closely with Waitrose's product development teams on his food range, which included the Christmas pudding that was selling for hundreds of pounds on eBay in December. "We talk to him weekly and he is involved with all the product testings. He works closely with product developers and suppliers to create food that he can be proud of," says Thomas. The process is similar with Delia Smith, he adds, with her £10 Christmas cake set selling 100,000 units over the Christmas period.
"10 years ago it would have just been an advert in a magazine"

People Tree spokesman
The campaign is leading to higher sales and more customers visiting stores, he says. Waitrose is also hoping its partnerships help maintain the breath of the supermarket's appeal, combining the trust Smith inspires in consumers with Blumenthal's much-hyped 'molecular gastronomy'. "There's a real uniqueness in working with both of them," says Thomas. "There's a balance between trust and innovation that gives us a broad appeal."
Consumers want engagement from celebrities – they want to know what they're wearing, what they're cooking or what they're thinking. "10 years ago it would have just been an advert in a magazine," says a People Tree spokesman. "Now they want to hear the celebrity talking about what they're involved in. There's a lot more demand because people have so many information channels, and celebrities have to be open to all those channels." The continuing challenge for businesses is to constantly come up with new ideas and keep things interesting.
People Tree has shown, with its contract with Harry Potter actress Emma Watson, that in some cases celebrities are being asked to work harder for their rewards. Watson was only 19 when she signed up to work with People Tree and had little experience of designing clothes. Her work with the company, however, involved her in every stage of the process, from visiting India to see where the clothes were made to choosing fabrics and colours. She wasn't paid for her work, but the level of engagement was in stark contrast with her work for luxury fashion retailer Burberry, where she appears in adverts and marketing material but doesn't work with the company in any other way.
People Tree says her involvement opened up a younger market for the company. "It brought lots of people
to our site who might never have thought of anything other than fast fashion. Our social networks started to grow rapidly and we got lots of younger people on our email sign-up lists," says the spokesman.
Retailers agree that the biggest challenge is finding the right person for the job. Whoever they decide to pay handsomely for their time needs to truly believe in a company and make the partnership genuine. "You need someone with real credibility with customers and who's believable," says Thomas. People Tree agrees that brands have to be careful to choose people who share a company's beliefs and who haven't been over-exposed. As Sainsbury's director of brand communications Claire Harrison-Church says: "The most important thing is that any celebrities are relevant to the brand."
And if you're going to do it, it's crucial to spend time getting it right – the most successful can help turn a business around by breathing new life and ideas into a company. And at a time when driving sales and maintaining customer loyalty remain steadfastly challenging, such partnerships could be exactly what some retailers need to give them a competitive edge.
How Sainsbury's overhauled its brand
One of the best known partnerships of the past decade is Sainsbury's work with TV chef Jamie Oliver. While there have certainly been some PR hiccups – like pictures of his wife Jools shopping at Waitrose, and Oliver at one point putting his foot in it by saying he only shopped at farmers' markets and never supermarkets – it has helped to completely revamp Sainsbury's brand.
Retail branding expert Martin Butler explains that the grocer successfully chose someone who matched the brand aspiration. The retailer suffered a slump in popularity in the first half of the last decade and it used Jamie Oliver to bring about a change of personality and attract new types of customers. Butler says he helped it become "young and ready to try something new. It became about celebrating the excitement of doing things differently, even the repetitive chore of supermarket shopping".
As well as appearing in adverts, Oliver develops recipes and products for the brand and takes part in events for the grocer, including a recent debate it hosted called Will anyone cook in 2030? Sainsbury's director of brand communications Claire Harrison-Church says the partnership's success has a direct effect on the bottom line: an advert featuring him cooking asparagus led to sales of the vegetable rising 290%, and the grocer has sold more than 200,000 copies of his Jamie's 30-Minute Meals cook book.