Misting machines that were championed by outgoing Morrisons chief executive Dalton Philips have now been binned by the grocer.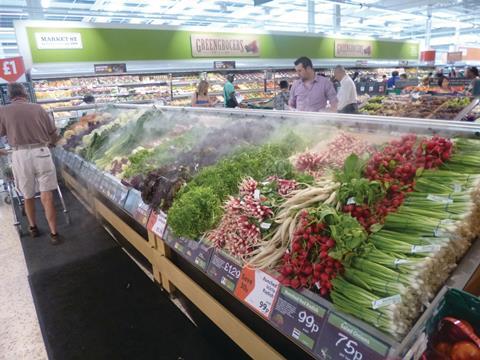 The in-store machines were installed in around 300 Morrisons branches to help give the grocer's fruit and veg a moist and fresh appeal.
It formed part of former boss Philips' master plan to steal market share from his supermarket rivals Tesco, Asda and Sainsbury's.
But Morrisons store managers have now been told that the machines are to be axed within the next few weeks, according to The Independent.
War of fog
The move ends what had been dubbed a "war of fog" between fans of the Philips era and critics of the machines.
"I will refute until my last day about taking the stores upmarket, we did not do that."

Former Morrisons boss Dalton Philips
Some store workers suggested the misting machines gave the impression that Morrisons had become too upmarket for customers and risked losing shoppers to discounters like Aldi and Lidl.
Philips defended the strategy in an interview with Retail Week last month, in which he claimed he had no regrets about implementing the misting machines.
He said at the time: "I will refute until my last day about taking the stores upmarket, we did not do that. There are parts of the south of England which I think have benefitted from the slightly different assortment and I don't regret that.
"Misty veg is in our competitors now. The most important thing is whether our customers liked it or not."
Philips' new fresh format was introduced back in 2012 in locations including St Albans and Croydon. It featured vegetables that were sprayed with water to keep them fresh, with the mist designed to create theatre.