Morrisons will follow rival Tesco's lead by bringing in "friendly, human and polite" self-service checkouts to stores across the country.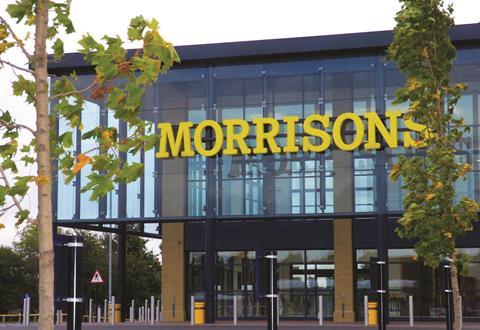 Morrisons is also re-recording the voice on its 3,000 self-service tills
'Unexpected item in bagging area' phrase will be scrapped
Comes as boss Potts bids to improve the shopping experience
The grocer is in the process of replacing 3,000 self-service tills and will also axe the infamous "unexpected item in bagging area" phrase from its upgraded checkouts.
It comes after Tesco revealed it was opting for a "less talkative" and "irritating" voice on its self-service tills, with certain phrases that were "a source of frustration for customers" being scrapped.
Like his opposite number Dave Lewis, Morrisons boss David Potts is bidding to improve customer service and win back shoppers by improving the shopping experience.
He has culled 720 head office jobs and invested heavily in 5,000 new shopfloor staff, with 1,000 of those being reintroduced to express checkouts for time-pressed shoppers purchasing 10 items or less.
Potts has also scrapped the supermarket's Intelligent Queue Management system, which used infrared sensors to determine how many checkouts should be open at any one time, in favour allowing staff to make the decisions themselves.
Morrisons' latest bid to improve the in-store experience has seen it re-record the voice on its self-service checkouts, which will be rolled out to tills over the next few weeks, according to The Telegraph. It is also introducing bigger scanners and a larger area for shopping bags.
The changes come as Morrisons continues its bid to turn around sales and win back shoppers who have switched to the discounters. According to the latest data from Kantar Worldpanel, Morrisons was the best performing big four supermarket in the 12 weeks ending July 19 despite sales slipping 0.1%.
Tesco suffered a 0.6% drop, Sainsbury's fell 0.3% while Asda lost its place as the UK's second-biggest grocer after sales slumped 2.7% during the period.