Morrisons boss David Potts has warned the embattled grocer has not yet turned the corner, despite beating expectations over Christmas.
The supermarket giant posted a 0.2% rise in like-for-like sales excluding fuel during the nine weeks to January 3 – beating the predictions of City analysts who estimated sales would drop around 2% during the period.
But while like-for-likes advanced, total sales slipped 1.2% due to investments in price, the closure of 21 supermarkets and the sale of its M Local convenience business.
And Potts insisted the retailer, which he dubbed "the small guy in a squeezed middle", still had "a long journey ahead" despite the return to like-for-like sales growth and a near doubling of its online sales during the period.
"The journey is unlikely to be a straight line. This statement is nine weeks' trading and we must keep it in that context."

David Potts, Morrisons
He said his first Christmas and New Year period in charge of the grocer had been "a steep learning curve" and insisted there was still "much to improve" in the year ahead.
Potts added: "We are on a long journey to turn around the company and lead to our revival. We are as certain as we can be that we will make further progress by being more competitive and serving customers better, concentrating on our core supermarkets.
"But the journey is unlikely to be a straight line. This statement is nine weeks' trading and we must keep it in that context.
"We are pleased with Christmas trading, but what's important is tomorrow's like-for-like figure. We've always got to look ahead."
Store closures
Part of that forward thinking will see Morrisons close a further seven of its smaller supermarkets, averaging around 15,000 sq ft in size. Potts refused to reveal the location of the stores while consultations were underway with around 680 affected staff, but said the decision had been reached as the retailer was "not able to get a return" from those shops.
He insisted the move would bring its store closure programme to an end, having already shuttered 21 since taking the reins last March.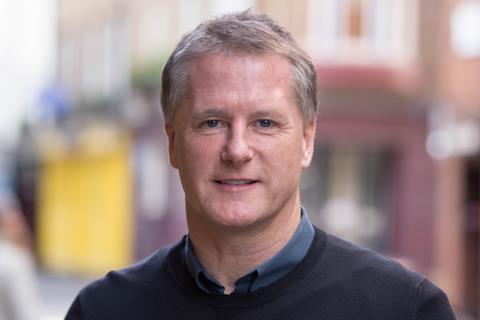 Morrisons is also planning to continue the roll out of its Nutmeg clothing brand, which will have a presence in all of the grocer's stores by the end of the year.
Potts said clothing sales had been advancing "20 to 25% most weeks" and was now worth around £100m a year to the supermarket giant.
He said Nutmeg was "striking a chord with our customer base" because it was "well-bought, well-styled and very competitively priced."
Potts added: "I see it as an important growth strand of the business. It's one of the reasons you'd get on the bus, get in the car or walk to a Morrisons store.
"In the scale of the clothing market in Britain, we are getting bigger and clearly there is plenty to go for."