McColl's chief executive Jonathan Miller is eyeing a possible takeover of One Stop in the fallout from Tesco's proposed merger with Booker.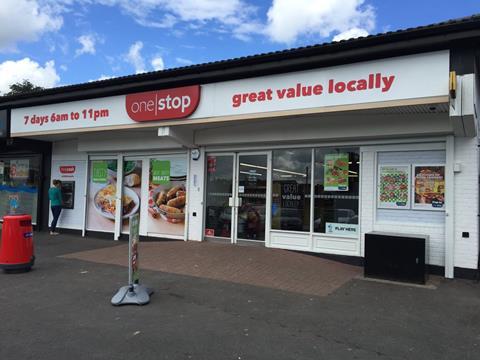 Analysts believe Tesco may have to offload either its One Stop stores or hundreds of Tesco Express shops in order to obtain clearance from the UK's Competitions and Markets Authority for its £3.7bn merger with the wholesale giant.
Miller, who took the helm of McColl's last year and recently oversaw the acquisition of almost 300 Co-op stores, told journalists, analysts and investors on Monday that the convenience specialist remains on the acquisition trail, targeting independent retailers in its drive to open 60 new stores per year.
But he said he would be interested in taking on the One Stop fascia should Tesco be forced to dispose of the chain.
He said: "I think the One Stop business is very, very similar to our own and it would be another perfect fit, just like the Co-op stores."
However, Miller added: "I wouldn't wish to second guess the CMA and how they are going to look at this transaction."
McColl's is already the second biggest player in the fiercely competitive convenience sector, behind Tesco.
Last year's acquisition of 300 Co-op shops took its portfolio to 1,300.
Miller's comments came days after Booker unveiled a 15% jump in full-year pre-tax profits to £174m, despite suffering a dip in sales to retail customers.
The wholesaler's boss, Charles Wilson, insisted retailers operating under Budgens, Londis and Premier fascias were supportive of the merger, despite critics suggesting independent shop owners would be dismissive of working alongside Tesco.
Last month, Nisa boss Nick Read also maintained the proposed Tesco Booker deal would create some opportunities, but alongside an "enormous amount of pain".