McColl's recorded a 0.9% drop in like-for-like sales in the six weeks to January 11, as it kept 578 convenience stores open on Christmas Day.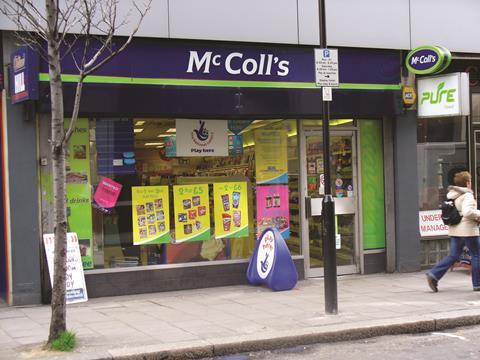 McColl's said total sales were up 4.7%, boosted by opening 578 of its stores on Christmas Day, up from 500 last year. Milk, cranberry sauce, stuffing, foil and batteries proved to be among the bestsellers on Christmas Day.
The retailer, which floated last year, said following the completion of its McColl's and Post Office conversion project Post Offices within the McColl's estate were open for longer hours over the festive season, extending the time available for customers to complete their Christmas posting and other services.
McColl's chief executive James Lancaster said: "I am delighted to announce a solid trading performance over Christmas and New Year. I would like to thank all our colleagues who have worked incredibly hard over the period to ensure we bring our customers great quality products and services at the most convenient times."
McColl's operates 800 convenience stores and 516 newsagents and variety stores.