McColl's will take over 298 of Co-op's convenience stores
Store conversions will begin next month and are slated to be completed by August
Once completed, convenience stores will comprise three-quarters of McColl's estate
McColl's takeover of some of Co-op's stores to bolster its convenience offer has been signed off by the Competition and Markets Authority.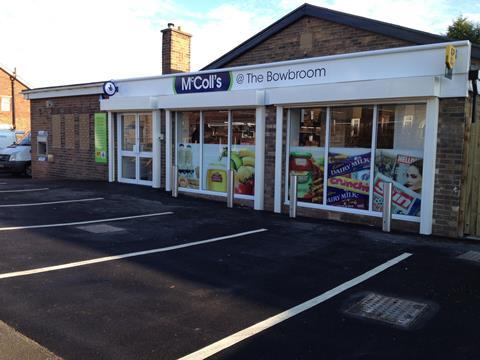 The convenience group, which reported flagging sales across its newsagent and standard convenience store estate in its full-year results this month, has been given final and unconditional approval for its takeover of 298 Co-op stores.
The retailer, which has embarked on an aggressive bricks-and-mortar expansion initiative to boost sales, will begin to integrate Co-op's stores into its existing estate next month after agreeing on the acquisition in July this year.
McColl's plans to have all the stores converted by the end of August next year, which will see convenience outlets make up over three-quarters of the retailer's overall estate.
The retailer currently operates 1,375 stores overall, 374 of which are newsagents.
Chief executive Jonathan Miller said: "This is a transformational deal, which substantially accelerates our growth strategy and expands our neighbourhood presence for the benefit of our customers.
"We have a long history and proven track record of successfully integrating convenience stores into our estate, and we expect these newly acquired stores to make a significant contribution to our future strategic plans."