McColl's boss James Lancaster has laid down the gauntlet to its convenience rivals, claiming the retailer's floatation has handed it the "financial firepower" to "compete with anybody."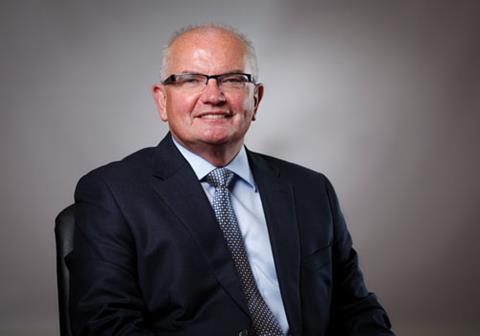 McColl's today revealed its best ever preliminary results for the 53 weeks ending November 30 – including a 0.7% rise in like-for-likes, a 6.1% jump in total sales to £922.4m and a pre-tax profit of £12.6m – which came off the back of its IPO in February last year.
The retailer also continued its expansion plan, acquiring 60 new convenience stores and converting 45 newsagents into food and wine stores, taking its convenience store portfolio past the 800 mark.
Lancaster said McColl's is now in a position to "crash through" its target of 1,000 convenience stores by late 2016 and will target "already established independent businesses" to acquire.
"We want to have 1,000 convenience stores by late 2016 and we should crash through it."

James Lancaster, chief executive of McColl's
He told Retail Week: "When we floated a year ago we made promises, which we have delivered on. Our targets have all been achieved.
"When we were a private company, in terms of acquiring stores, we didn't have the money to buy as many as we'd like. Last year we reached 60, which is our record number of stores acquired in a year, because the floatation has freed up the financial firepower to enable us to do it.
"There are more than 35,000 independent C-stores out there, so there are plenty to go at and we tend to look for a different type of store to Tesco or Sainsbury's. We don't do a lot of cold starts, we tend to buy businesses that are already established.
"We want to have 1,000 convenience stores by late 2016 and we should crash through it."
Expansion strategy
McColl's are second only to Tesco in the market in terms of the number of owned convenience stores.
But despite the increasing presence of supermarket giants in the convenience sector, Lancaster insisted McColl's can continue to compete and gain market share.
He said the retailer will continue to add services like Post Offices and Collect + sites and increase its trading hours to "build traffic" at McColl's stores.
But he is unfazed by the prospect of changes in Sunday trading hours that could allow supermarkets to open later.
He said: "The fundamentals of convenience-store shopping remain very strong, but the market right now is very, very competitive. In fact, we've made very good progress in a tough market.
"Our response to the tough market conditions is to get stuck in, dig in and keep to our strategy. Our fundamental strategy is to gain market share by continuing to evolve our business and add on services for our customers.
"The principal one is the Post Office, but we also like to help with the last mile of internet shopping, so we will continue to roll out Collect + sites, where people can have their products sent to our stores. We see those as essential to build the traffic, along with increased trading hours.
"Most of our stores are under 3,000 sq ft, so we benefit from the current Sunday trading arrangements. But, to be perfectly honest, we'll compete with anybody.
"We have to produce lower prices and be close to where people live. People will still find that attractive."