Marks & Spencer has confirmed it is in talks with Ocado over the launch of an online grocery platform in the UK.
The high street bellwether said it was "in discussions" with the online grocer "regarding a joint venture in UK retail", following weeks of media speculation.
However, M&S added that there was "no certainty" the discussions would result in a deal.
Confirmation of the talks comes almost a month after details of the potential tie-up first emerged in January.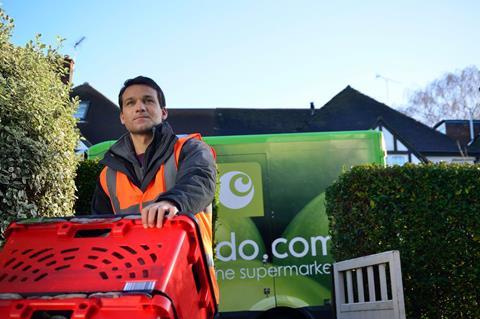 As first reported by The Mail on Sunday, M&S is attempting to thrash out a deal that could see it buy key distribution centres, delivery vans and lorries from Ocado.
Should a deal be done, the partnership could spell the end of Ocado's tie-up with Waitrose, which is due to run until September 2020.
Waitrose has developed its own delivery operation run from its own stores and warehouses. Currently, its customers can order Waitrose products either from Waitrose.com or Ocado.
John Lewis Partnership was one of the early investors in Ocado but sold its stake for £150m in 2011. Over the past decade, the partnership has invested heavily in establishing Waitrose.com, allowing it to directly compete with Ocado.
M&S launched a small-scale online grocery delivery trial at the end of 2017 as it attempted to find out "what works for customers". The two "small trials" of the service, in Camden and Woodley, were exclusive to "selected Sparks members".
It has yet to make a nationwide play for the fiercely competitive online grocery market.
The talks between M&S and Ocado come as chair Archie Norman and chief executive Steve Rowe bid to transform the business into a digital-first operation. They eventually plan to sell a third of all products online.
Norman said last summer that fierce competition from other chains, growth in home deliveries and a slowdown in consumer spending were "eroding our business and market position", adding: "The business is on a burning platform. Accelerated change is the only option."
Any partnership between M&S and Ocado would be the latest in a string of deals penned by the online grocer and technology provider.
Ocado has already agreed to license its technology to Canadian operator Sobey's, French supermarket chain Casino and US grocery giant Kroger. The latter has propelled Ocado's market value to almost £7bn, before a fire at its Andover warehouse earlier this month wiped around 15% off its share price.