Discounter Lidl is building a new head office in London to support its rapid growth after revealing its UK sales broke through the £4bn barrier.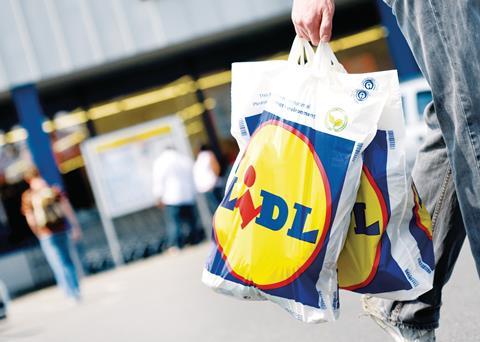 Lidl is building a new UK head office in Tolworth
Discounter acquires site in London for £10m
Comes as full-year turnover rises 21.2% to £4bn
The German grocer has followed up its most successful year of trading in Britain by unveiling plans for the 220,000 sq ft building in Tolworth, west London.
It has purchased a five-acre site for £10m from Kingston Council and will plough more cash into building its new headquarters, which will house more than 750 employees.
Staff are expected to move into the new building from its present headquarters in Wimbledon towards the end of 2018, Lidl said.
Lidl's turnover for the year ending February 28 rose 21.2% from £3.3bn to £4bn. The discounter did not provide a profit figure.
Investment in employees
Lidl UK chief executive Ronny Gottschlich said: "We've had a phenomenal increase in sales over the last 12 months, which is not just encouraging for us, for our employees and for our suppliers, but also for the areas that we continue to invest in with new stores and warehouses – and now with our new head office.
"We are firmly committed to helping boost the British economy by sourcing from the UK and continuing to create new jobs for local people. We're a smart and adaptable business and, after our most successful year yet, we're investing back into the business and into our employees."
Infrastructure milestone
Lidl UK director of property and development Ingo Fischer said: "We are delighted to announce our relocation, which marks another milestone in providing the infrastructure needed to cope with our ambitious store expansion programme.
"The extra office space will ensure room for further development within our head office departments and will provide top of the range amenities along with excellent training and conference facilities.
"It is a very exciting time for our head office employees who work very hard as a service centre to support our store and regional teams as we experience incredible sales growth in the UK."

Lidl's market share hit a record 3.9% in May, according to the most recent data from Kantar Worldpanel. But its sales growth of 8.8% during the 12 weeks to May 24 suggested its rapid growth in the UK was starting to plateau.