Discounter Lidl has teamed up with Michelin-starred chef Kevin Love in a bid to hammer home its message of quality.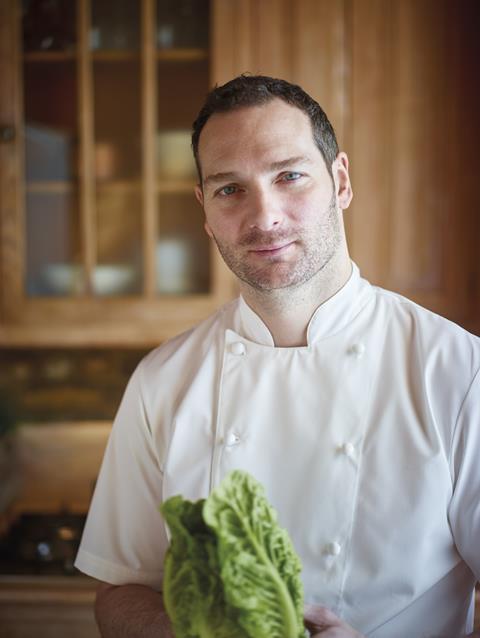 Love, who spent three years as head chef at Heston Blumenthal's The Hinds Head in Bray, is Lidl's first ever chef-in-residence and is working with the grocer on a full-time basis.
Love – who worked as a Lidl store manager before training to be a chef - has kick-started the three-year partnership by creating recipes for a new Easter range, which is promoted in the grocer's ad campaign that launched yesterday. Love is also currently working on a new food range for Lidl which will debut later in the year.
The 60-second TV advert, created by TBWA London and named 'The Little Pub', shows visitors to a gastro pub in North London eating food from a menu void of prices. They are then asked to pay what they thought their meal was worth.
It is only after settling their bill that diners are told the source of their meal, Lidl, and the actual cost of the food they ate.
As well as overseeing new product development and creating recipes such as those sampled in the advert, Love will also be responsible for sourcing the ingredients used in Lidl's own brand goods. He will appear in online videos, its in store magazine and social media initiatives.
Lidl head of advertising and marketing Arnd Pickhardt said: "This exciting collaboration will go far beyond the usual chef endorsement or product range.
"Chef Love has joined the Lidl family full-time and will devote himself entirely to guiding the brand and customers on a journey of culinary discovery. As the partnership matures, so will Kevin's role at Lidl.
"In addition to helping customers explore the possibilities inside every Lidl shop, he will be a brand champion and passionate advocate for technical simplicity."
Retail chefs
Love said he was convinced to return to Lidl after seeing the "innovative approach" of the grocer's 'Little Market' TV advert, which spearheaded its #LidlSurprises campaign last year.
Love said: "As a Lidl store manager I saw first-hand the excellent provenance of product and the processes that help keep the prices low, without compromising on quality."
Lidl isn't the first food retailer to call upon the experience of a chef to help develop and market its own brand offer. Jamie Oliver was the face of Sainsbury's for 11 years, appearing in more than 100 adverts for the supermarket giant before the partnership ended in July 2011.
Morrisons hired Neil Nugent as its executive chef in May 2011. Nugent overhauled thousands of Morrisons products, including the M Kitchen, M Signature and M Savers ranges, before leaving last year.