Lidl is poised to defy expectations and take the grocery sector by storm as parent company Schwarz Group plans to enter the US market in 2017.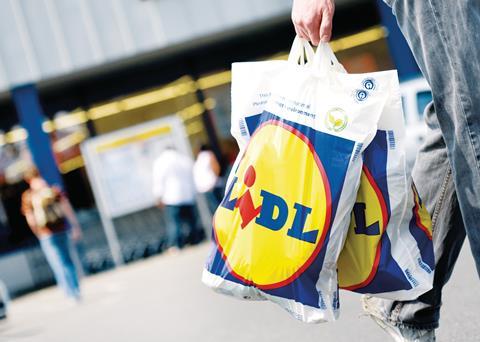 I usually work from Germany, which essentially translates into working from Lidl's home territory. So, during my most recent couple of trips to the US I've quite enjoyed asking local industry people what they are expecting from Lidl when it enters the US in 2017, starting from Arlington County, Virginia.
The big picture here is that Schwarz Group, European market leader since 2012, will use its main banner, Lidl, to jump across the Atlantic and open a so far undisclosed number of stores.
To be fair, while Lidl with its small-box limited-assortment discount stores has promised "a unique experience that will be unlike anything else in the market" to US consumers, the latter have actually long been familiar with aggressively-expanding Aldi, Lidl's arch rival from Germany.
However, there seem to be differences in perception.
Aldi, over the years, has worked hard to acquire the respect of shoppers, yet it still seems to be perceived as an exception – old stereotypes about low prices equalling miserable quality are stuck deep in the heads.
So one frequent comment I heard was: "Lidl is going to fail in the US because American consumers want quality."
At the bottom of such statements lies a deep misconception about the operating model of the European discount leaders.
Another frequent statement was: "Lidl is going to fail because the Europeans don't understand the American consumer. Just look at Tesco."
At the bottom of this statement lies confusion on several levels, as well as a mighty load of wishful thinking about an unknown business.
Lidl not a 'proper discounter' any more
It's worth mentioning, therefore, that Lidl, with its latest store concept, isn't actually a proper discounter any more.
It is moving into what has been the most successful thing in Europe during the economic crisis – offering a dignified shopping experience to low-income consumers who don't want to feel poor while purchasing food.
This seems a fairly future-proof niche in markets that will see their middle classes eroded by demographic change. The US is one of these markets.
No-one can guarantee Lidl will really hit the needs of US consumers, but the niche is definitely there. Rather than simply failure this could be the start of a very exciting story.
In Europe, it took Lidl over 40 years to get where it is today. With such long breath, Lidl might turn out to be another knife in the heart of US supercentre operators, sticking right next to demographic change and the rise of online.
Boris Planer, Chief economist, Planet Retail