Iceland boss Malcolm Walker revealed the grocer's online operation is worth almost £100m a year in sales, two years after it was reintroduced.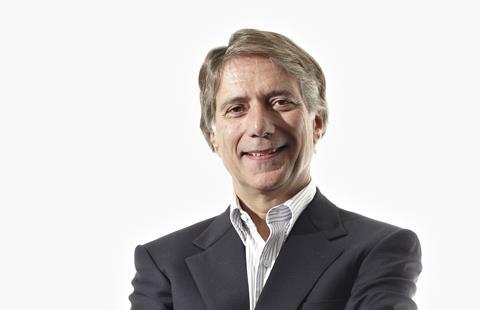 Iceland ecommerce sales worth almost £100m a year
Boss Walker pledges to invest in online and new Food Warehouse fascia
Walker insists frozen food 'doing well' despite tumbling like-for-likes
The frozen food retailer made a return to online in May 2013, eight years after shelving its initial digital offer. During the year ending March 27, 2015, Iceland rolled out free online shopping deliveries across the UK – and Walker said it has quickly become "a serious business".
Speaking to Retail Week after Iceland's EBITDA plunged 25.7% to £150.2m for the year, Walker said its ecommerce proposition was "growing rapidly" and pledged to invest more in the platform.
He added: "It's got to the point where it's becoming a serious business for us now. It's approaching £100m sales annually. We opened it very cheaply and are now able to invest a lot more in it.
"Because of our home delivery service we already had 1,300 vans on the road and 850 picking centres. All we needed was a website so we built one for £1.5m.
"Now we've got to improve it and invest in it, but that's expensive."
Walker said Iceland was now "regularly exceeding" 200,000 deliveries per week through a combination of its online sales and its free home delivery service for in-store purchases over £25.
That compares favourably to the big four. Morrisons' online sales are around £200m per year, but although that is double Iceland's figure, the supermarket giant spent £216m to launch its ecommerce platform in a deal with Ocado.
Meanwhile Sainsbury's revealed a record week for online orders during its first quarter of 2015 after 265,000 transactions took place on its website during a seven-day period, just 65,000 more deliveries than Iceland makes.
Food Warehouse
Walker is also targeting investment in Iceland's new Food Warehouse fascia, which he said will be rolled out in retail parks across the UK, with Iceland remaining in high street locations.
The Iceland boss said Food Warehouse would be the retailer's "main focus for store growth" but admitted he would be "plucking a number out of the air" when asked if he was aiming to open a set number of stores under the new banner.
Six of the stores have already opened and Walker said four more were "in the pipeline" but did not reveal their locations.
Walker also insisted that frozen food was "doing well" and that the retailer's like-for-like slump had been driven by falling sales in "sub-£5 baskets". He said Iceland's price difference on staple products such as bread, milk and eggs "isn't enough" to bring people in from supermarkets, which have invested heavily in price in the wake of fierce competition from the discounters.
Asked what Iceland could do to buck that trend, Walker admitted: "Nothing. All we can do is grow frozen food.
"Our TV advert, 'The Power of Frozen,' is working well, but it's not a quick promotional activity that's going to turn sales on tomorrow unfortunately. We are in a long slog to try and change people's perceptions not just of Iceland but of frozen food in general and it does seem to be working."