Shop theft is a plague on retailers, but Shropshire and Wales grocer Harry Tuffins suffered a peculiar case.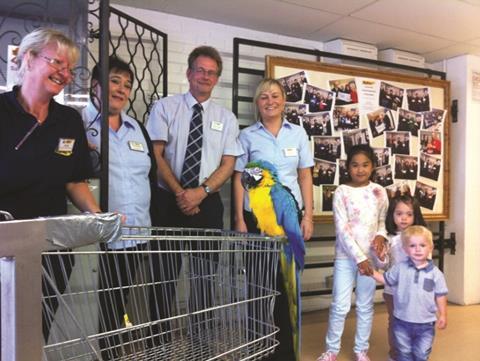 The retailer's Churchstoke store pet, Sam the parrot, was stolen during a break-in.
Sam's disappearance stoked up a Twitter storm as customers, the local MP and police all took an interest. We're pleased to report that Sam was found and returned to his Churchstoke perch.