Tesco aims to "unlock London" as grocery spend in the Southeast becomes vital in the war for market share.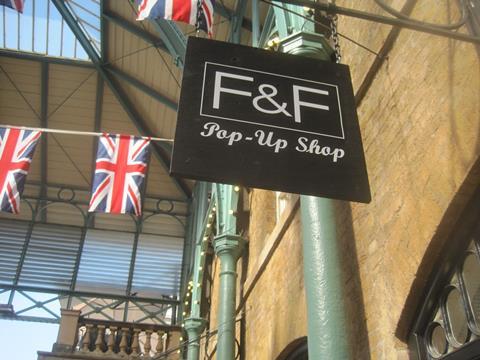 The grocer last week unveiled plans to use click-and-collect to target new customers in central London, including non-food shoppers, while Morrisons chief executive Dalton Philips claimed there is £1bn of potential sales for the retailer in the capital.
Last week Tesco tested a click-and-collect service in a pop-up shop for its fashion brand F&F. Shoppers ordered goods from the temporary store, in London's Covent Garden, via mobile devices and collected them at three Metro stores in central London last week.
Tesco is widening its offer in central London by allowing shoppers to browse clothing in the food stores. Customers scan a poster using their mobile phones to take them through to the Tesco clothing website.
Tesco director for online clothing Emily Shamma said: "We have difficulty showcasing our fashion products in London because most of our stores are smaller. This allows Londoners to get used to click-and-collect."
Shamma said London customers are not yet prolific users of click-and-collect.
Morrisons last week declared an assault on the Southeast, where it has been traditionally under-represented. The retailer believes its new Fresh Format stores offer an experience suited to an affluent demographic, carrying an increased fresh produce range and more counter services.
Morrisons grocer said it plans to increase its planned new space in the region by 60% in 2013/14, compared with 15% last year.
Philips believes expansion through the M Local convenience format will also increase its share in the capital. "If we have our fair share of market share in London, it would be another £1bn of sales," he said.
German discounter Aldi is also targeting expansion in the region. It has a 183-location wish-list for stores in the Southeast and East Anglia that will complement its expanding estate, which has its roots in the Northwest and Midlands.