Fortnum & Mason has reported record full-year pre-tax profits of £3.8m on the back of expansion both in the UK and overseas.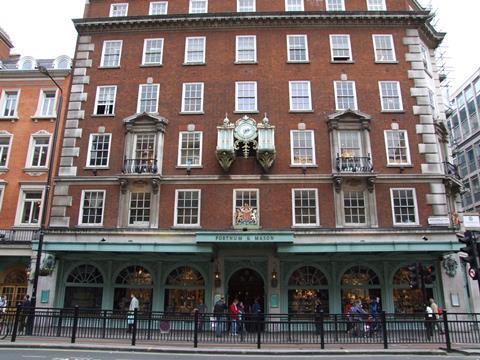 The 307-year-old retailer said profits more than doubled from £1.8m to £3.8m in the 12 months to July 31, 2014. Sales increased 14% to £74.4m.
Online sales soared by 25%. Sales of hampers increased by 18% while tea jumped 13%.
In the past year the upmarket food department store opened its first new shop in more than 300 years at St Pancras railway station last November. This was followed by its first standalone store outside the UK in Dubai in March.
Last week the retailer moved into airport retail with the opening of a 1,000 sq ft standalone store at Heathrow Terminal 5.
Fortnum & Mason chief executive Ewan Venters said: "The last financial year was a landmark one for us and the new stores at St Pancras, and in Dubai, have both been big success stories.
"Piccadilly has gone from strength to strength too, and it's all down to the management and wider staff teams. We have an exceptionally talented group driving the business forward.
"We're very excited about Christmas, naturally, and all the signs suggest we are going to have our best festive season on record too.
"Looking to the future, we know we can't afford to rest on our laurels.
"We'll continue to invest in the business to provide our customers with the best possible experience, in-store and online, and we're all set to launch a number of extremely exciting initiatives in 2015 that will, hopefully, see us deliver another set."