EasyJet founder Sir Stelios Haji-Ioannou is set to take on discount supermarkets Aldi and Lidl with the launch of his own budget food business.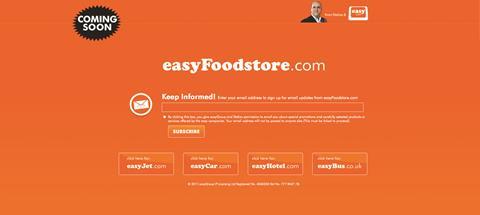 Haji-Ioannou has secured the first site for EasyFoodstore in Croydon and has already set up a website for the business, which says that the venture is "coming soon".
The pilot store will open on the ground floor of a nine-storey building that EasyGroup has acquired, which is also expected to house its EasyHotel, EasyOffice and EasyGym businesses.
Haji-Ioannou said: "I have a feeling that there is a gap in the food retail market – a niche below some of the current budget operators such as Aldi and Lidl.
"Concentrating on affordable, basic 'no-brand-name' packet and tinned foods at bargain prices, EasyFoodstore underlines the need for additional, reliable day-to-day provision of basic foodstuffs."
Value grocery retailers Aldi and Lidl have been gaining market share over the past few years, winning spend from shoppers on a tight budget. Lidl holds a 3.1% share of the market while Aldi occupies 3.6%.
Kurt Salmon senior manager Mark O'Hanlon said: "EasyFoodstore could further polarise the grocery market by creating a player offering goods at more competitive rates than the discounters. On the one hand, one in six shops on the high street are sitting vacant and this gives them the opportunity to buy up freehold sites at a competitive rate – allowing them to develop an offer with relatively low cost. This is a positive step and the intention will certainly benefit many parts of the community that may be struggling to make ends meet.
"It will be interesting to see what its offer of "basic, no brand name packet and tinned foods at bargain prices" means in practice as Aldi and Lidl promote many of the same types of product in their ranges – using tertiary brands."