The East of England Co-op has started selling food past its 'best before' date in a bid to slash food waste in its stores.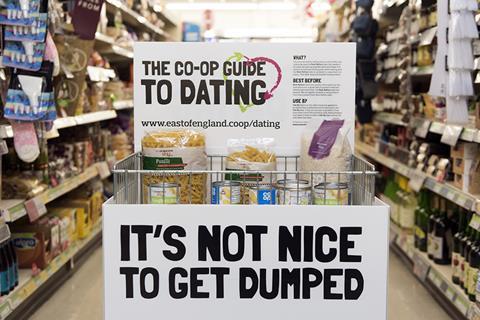 The independent retailer will start selling out-of-date tinned and dry goods including packets of pasta, crisps and rice for just 10p per item.
However, it will not sell out-of-date fresh food, which should not be consumed after their 'use by' dates.
East of England Co-op has rolled out the scheme across its 125 stores following a successful three-month trial in 14 of its shops.
The retailer said the initiative, which will be accompanied by a 'Co-op Guide to Dating' marketing campaign, could save at least two metric tonnes of food from being wasted every year.
A number of other grocery retailers, including market leader Tesco, are clamping down on food waste.
The supermarket giant has pledged that, by the end of the year, no food that is safe for human consumption will be wasted from its stores.
All of its stores will have the capability to donate surplus food to local charities.
East of England Co-op joint chief executive Roger Grosvenor said: "We are committed to reducing waste in our business and the Co-op Guide to Dating is one of many initiatives we have instigated to make the East of England Co-op as efficient as possible, reducing our impact on the environment.
"During our trial we found our 10p items went within hours of being reduced, sometimes quicker.
"The vast majority of our customers understand they are fine to eat and appreciate the opportunity to make a significant saving on some of their favourite products."