The Co-operative Food could acquire a smaller operator after the retailer secured a refinancing of almost £1bn this week.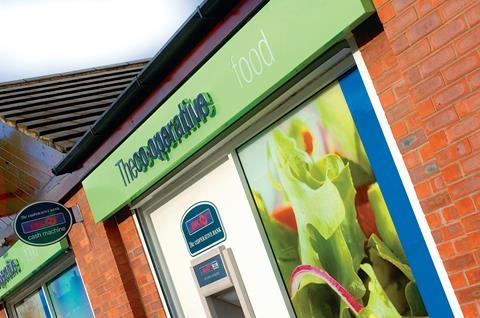 The retailer, which operates the Co-op supermarkets, agreed a £950m refinancing deal with a group of banks led by Barclays.
Analysts believe some of the funds could be spent on further deals after it acquired 28-store Scottish grocery chain David Sands earlier this year.
Barclays, HSBC, Royal Bank of Scotland, Handelsbanken and Lloyds each provided the group with £150m. The Co-operative Bank and Bank of Ireland put in a further £125m and £75m respectively. The retailer said the senior debt facilities have the capacity to be increased to £1bn.
The refinancing gave the Co-operative Group, including its funerals and financial services businesses, funds to "develop the trading operations" of its organisation.
The majority of the £950m will be allocated to its legal services division but investment will also be made in the retailer's store estate.
Planet Retail analyst David Gray said: "In recent years we have seen the Co-op gobble up smaller property operators and there's potential for more. The deal puts them in good shape for that.
"The David Sands acquisition gave the Co-op more reach in Scotland but they still have room for growth there. They are also expanding in the South and East."
Shore Capital analyst Clive Black said: "There will be bolt-ons it will acquire over time and it will also need to invest in stores and organic growth and fully digest the Somerfield business. Problems in its estate around parking, leases and access make it difficult to compete compared with other retailers."
The Co-op's new chief executive for food, Steve Murrells, who joined last month, aims to improve the retailer's performance.
It recorded a 2.1% drop in like-for-like sales in the year to December 31 as operating profits fell from £389m to £309m. The retailer, which has 2,883 food stores, suffered a market share fall to 6.6% in the 12 weeks to July 8, down from 7% the year before.