Lower prices and improved quality have driven an uplift in sales of staple lines at the embattled Co-op's food stores.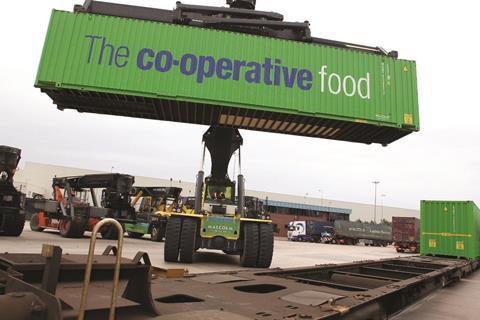 The Co-op revealed that sales of Loved by Us loaves, priced at 75p, have more than doubled since launching at the end of April. The rise was over a four-week period since relaunch compared with the four weeks before. In the first six weeks of the financial year to date more than 2.5 million of the loaves have been sold.
The grocer is cutting prices by £100m this year. It was seen by shoppers as out of kilter with rivals, who themselves are being forced to respond to the rise of Aldi and Lidl by lowering prices.
Lower prices, as well as improved product quality and store overhauls, are designed to rekindle shoppers' love affair with the Co-op's food division.
Over the course of this year the Co-op will relaunch another 3,800 own-brand lines. Products already revamped, such as pies, pizzas and ready meals, are all delivering double-digit, like-for-like sales growth, the retailer said.
Co-op customer director Andrew Mann said new and improved lines, ranging from tapas to champagne, are winning customer praise.
The changes come as the retailer refocuses itself as a convenience retail specialist. It intends to increase store numbers by a net 100 this year.
Co-operative retail chief executive Steve Murrells said: "We offer the best value loaf in Britain in terms of price and quality and the sales we have seen show customers are right behind us.
"The steps we are taking are focused on delivering for our customers and giving them what they want – quality products at great prices in a convenient location.
"We still have much to do but the customer reaction gives us a great deal of confidence."
The initiatives come as the Co-operative regroups following scandals at its bank and civil war in the board room.