The Co-operative Group has appointed Rick Vlemmiks, a former Sainsbury's executive, to be customer director of its food division.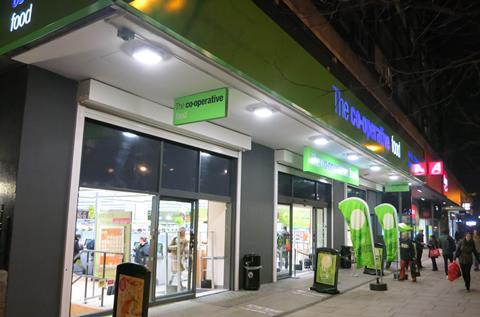 Vlemmiks will replace Steve Hammett in the role on November 1.
Hammett has been in the job on an interim basis since April, after replacing Andrew Mann who took on the role of customer data experience director, but will leave the business at the end of the year.
Vlemmiks, who was most recently chief marketing officer of Sainsbury's mobile division, will be charged with overseeing the grocer's "brand proposition and customer offer". He will report to Steve Murrells, The Co-op Group's retail chief executive.
Vlemmiks is the second big hire by the Co-op in recent months after former civil servant Mike Bracken was appointed chief digital officer in August.
Increasing momentum
Murrells said Vlemmiks has an "excellent track record in data and brand marketing" and "throughout his career he has demonstrated his ability to develop best-in-class marketing functions and create campaigns that have driven significant growth in revenue and market share".
Vlemmiks, who has also worked for Rolls Royce, Procter & Gamble, Mars and HBOS, said: "It is an exciting time to join The Co-op and I look forward to driving the customer offer as the food business sees increasing momentum as it focuses on convenience retailing."
Last month, the Co-operative Group reported it had swung back into the black after posting a pre-tax profit of £36m, driven by its core food convenience business.
Boss Richard Pennycook is attempting to turn the business around following the crisis of recent times.