Asda's online grocery boss will drive simplicity during 2016 as the supermarket puts customers "at the heart of everything we do".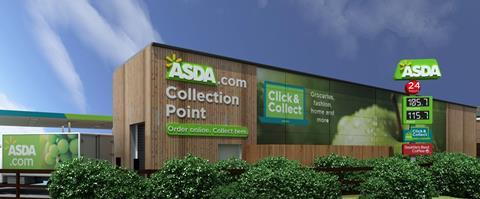 Asda to drive simplicity in effort to woo online grocery shoppers
Grocer partners with new search engine and will invest in making online platform "more stable"
Supermarket's grocery ecomm boss says online is now "at the heart" of the retailer
Asda senior director for grocery ecommerce Phil Wilkinson said the retailer will focus on "simplicity, convenience, fantastic value and service" as it bids to woo shoppers and grow the profitability of its online business.
Wilkinson said Asda will launch intelligent search engine Endeka within its transactional website, allowing shoppers to easily find the products they want to buy.
The grocer will also invest in making its online platform faster and "more stable" in a bid to boost online sales.
Store collaboration
But Wilkinson said another part of the battle would be to align online grocery with Asda's bricks-and-mortar operations.
Speaking at the IGD Online and Digital Summit 2015, Wilkinson said: "Next year is a year of simplicity for Asda. We will be focusing on aligning the front end of the online grocery website with our stores and we need to make it quicker and easier for customers to view products on their mobile device.
"The majority of our sales online are actually picked up in stores [through click-and-collect]. You've got to get the stores thinking about this format and living and breathing it.
"We are no longer a bolt-on, we are no longer an afterthought. We are at the heart of the business and that's the future for ecommerce."
Investment commitment
Wilkinson, who was speaking alongside Saeed Anslow, senior director for international ecommerce at Asda's parent company Walmart, insisted that the retailer remains committed to investing in its online operations, despite a move to pause its click-and-collect roll-out.
Asda had initially targeted 1,000 click-and-collect sites across the UK, but revealed yesterday that it would prioritise investment in its larger stores as part of the 18-month Project Renewal. It currently has around 640 click-and-collect sites, Anslow said.
"Grocery online is one of the key strategic priorities for Walmart. We want to make significant investment in that area."

Saeed Anslow, Walmart
"Investment is still really important to us as we try to grow this sector," Wilkinson said. "But there is no point in us putting blood, sweat and tears into something that fizzles out over a month or two."
Anslow insisted that the US retail titan "can win" the online grocery battle, and added: "Grocery online is one of the key strategic priorities for Walmart. We want to make significant investment in that area."
Anslow said there was "lots of innovation" coming from the UK, but warned: "One size does not fit all. We don't take things from the UK and shove them out to every market."
Walmart launched a mobile-only online operation in China through Yihaodian earlier this year and has installed click-and-collect in 11 stores in Canada. And Anslow thinks the UK can learn from Walmart's operations in other markets.
He said: "We see our role in the international team as bringing innovations from around the world into the UK business. Our overall objective is to share that global knowledge."