Asda has reported a 4.7% fall in like-for-like sales in its second quarter but boss Andy Clarke has dismissed speculation over his future.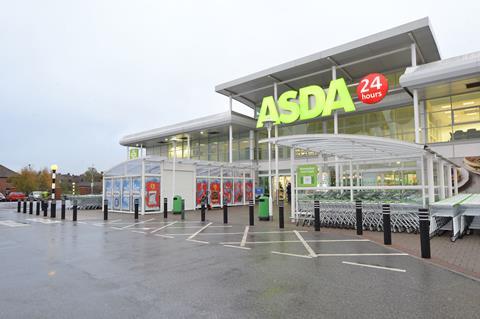 Asda Q2 like-for-likes slip 4.7% in 11 weeks to end of June
Like-for-likes, excluding petrol, fall 5.2%
Walmart-owned grocer says "green shoots" being seen in Q3
Boss Andy Clarke tells media: "I'm here to stay"
The Walmart-owned grocer revealed today that like-for-likes, excluding petrol sales, slipped 5.2% in the 11 weeks to the end of June, due to "declining traffic, especially in fresh food".
Boss Andy Clarke called the performance "disappointing, but a short-term picture".
However, he told media the company is seeing "green shoots" in its third quarter and believes the retailer has hits its "nadir" in the challenging UK grocery market.
"We continue to navigate a steady course through the worst storm in retail history, despite another challenging quarter," he said.
Clarke added: "We have an enviably stable business with balanced books and the right strategy to return us to sales growth."
Asda has continued to feel the impact, along with other big four grocers, of the challenge from fast-growing discount retailers like Aldi and Lidl, along with food price deflation.
Clarke also revealed that Asda is conducting "intensive" research to understand customers' buying decisions. "We won't get side-tracked by the short-term fixes that are saturating the supermarket industry," he said.
Asda's boss has come under pressure over the firm's performance, but today told journalists: "I'm here to stay." Clarke said he is committed to the remaining three years of his five-year strategy.