Asda is prepared for a festive fight with the discounters and believes shoppers will return to the supermarket giant this Christmas.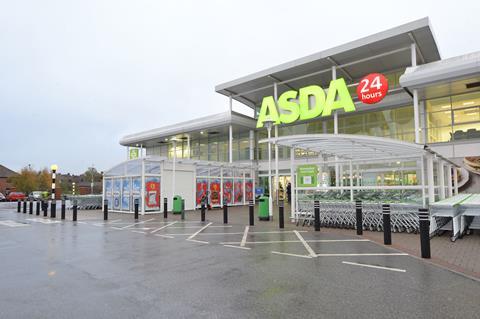 Asda believes depth of range will win back festive shoppers from the discounters
Chief customer officer Barry Williams hails the grocer's "best value proposition"
Comes after Nielsen figures revealed Asda was "falling behind" rivals as sales fell
The grocer's chief customer officer Barry Williams said its depth of range will woo customers back from Aldi and Lidl ahead of what is tipped to be a fierce festive battle for custom in the supermarket sector.
Unveiling its Christmas proposition in London, Asda said it wants to be the one-stop shop for consumers this year, offering everything from dressed lobster to an array of roast meats.
Williams told the Yorkshire Post: "We can do something no-one else in this market can do​. The discounters have 1,500 products – we have 30,000.
"We've got the best range assortment and the best value proposition."
Service advantage
"The service part should not be underestimated," Williams added. "Our colleagues are a distinct advantage for us.
"If you've got to step over discarded cardboard boxes and fight to get the products, I don't think people want that."​
"The notion of a savvy shopper is here to stay and that's good for us"

Barry Williams, Asda
Williams added that although consumers have more cash in the pockets this year, they will still be hunting for the best deals, something he believes will play into the hands of Asda's everyday low price strategy.
"There's no doubt that the economic indicators are a lot brighter than last Christmas. Customers have got a lot more disposable income," he added.
"But the notion of a savvy shopper is here to stay and that's good for us."
Latest figures revealed by Nielsen suggested that Asda was "falling behind its peer group" after suffering the biggest sales fall out of the top 10 supermarkets. Its year-on-year sales slipped 3.8% in the 12 weeks to June 20.