Asda is trialling a 360 degree laser checkout at its York store as it looks to create a faster and more convenient shopping experience for its customers.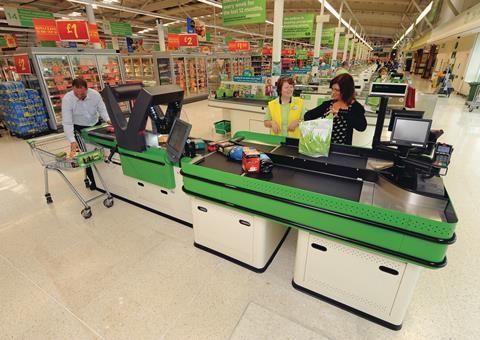 The new checkout till, called Rapid Scan, features 360 degree laser scanning technology which picks up bar codes from every angle, cameras and a moving belt, allowing groceries to pass through to the bagging area.
Rapid Scan can scan up to 100 products a minute and is three times faster than manual scanning.
It also has a split conveyor belt, allowing for two people to bag the shopping at the same time.
Asda retail director Mark Ibbotson said: "Mums tell us one of the main things they want us to do for them is save them time. We're always looking at ways we can improve their shopping experience - and Rapid Scan is a technological triumph in that area.
"We're the first to bring this amazing machine to our shoppers, so we are really excited to hear what everyone thinks of it."
Asda said it would decide whether or not roll it out following customer and staff feedback.