The Chorley Guardian exposed Asda for covering the town with green chalk signs pointing the way to its newly opened store.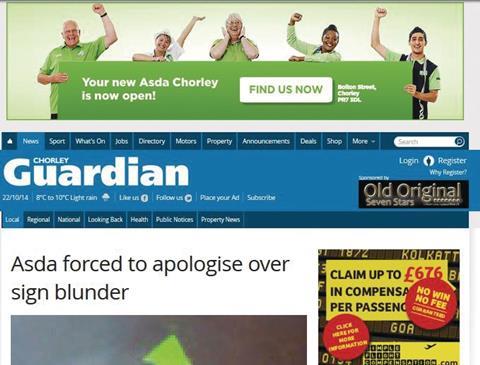 The paper highlighted anger at the signs – some of which were in the St George's Street conservation area – under the headline 'Asda forced to apologise for the sign blunder'.
Asda apologised for any upset it caused to local traders and pointed out the signs were drawn with 'eco-friendly chalk'.
All well and good it would appear. Except above the online story was a huge banner ad promoting Asda's new store, complete with five staff grinning like Cheshire cats.
There is no escape from Asda's marketing for the people of Chorley.