Asda turns 50 this year. Retail Week looks at how the supermarket giant's logo has changed since it launched in 1965.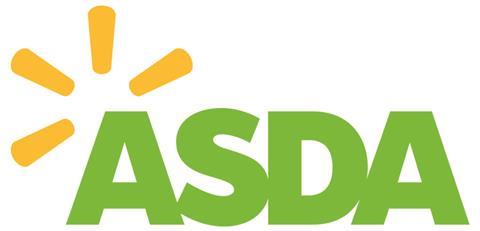 1965–1968
Asda was formed in 1965 by the merger of Asquiths and Associated Dairies. The merged company was named Asda Stores. Asda purchased the GEM chain in the same year and rebranded the supermarkets 'Asda Queens', retaining the Queens name from the first store opened by the Asquiths in Castleford.
1968–1970
In 1968 the Queens name was dropped and the new logo simply read Asda, with only the first A capitalised.
1970–1981
In 1970, the logo had a 'wave' added to the wordmark.
1981–1985
After a decade of using the wave, it was combined with the wordmark in a rhombus shape as seen above, however it was sometimes used in a rectangular shape as well. The 'Asda Orange' was now used alongside a dark blue in the grocer's signage and advertising.
1985–1994
The familiar green Asda logo was first introduced in 1985. The counters in the two 'A's were originally coloured, the right 'A' counter was always red but the left 'A' counter was either yellow or blue.
1994–1999
In 1994, the logo was slightly recoloured to a duller shade of green and the coloured counters were removed.
1999–2002
The logo was redesigned again in 1999, when the lettering was altered slightly and a 3D shadow effect was added to increase depth. Despite the change, the 1994 version continued to be used in TV ads.
2002–2008
In 2002, the three dimensional effect was removed, in favour of a two dimensional logo, but the colour green was retained.
2008–2015
By 2008 a brighter green colour came into force.
2015–present
In January 2015, Asda announced stronger branding references to parent company Walmart. The changes included the addition of the 'spark' to the top left corner, as well as the 'Save money. Live better', which is also used by Walmart.