Asda hopes to have a spooktacular Halloween as it rolls out its Big Shop of Horrors this weekend.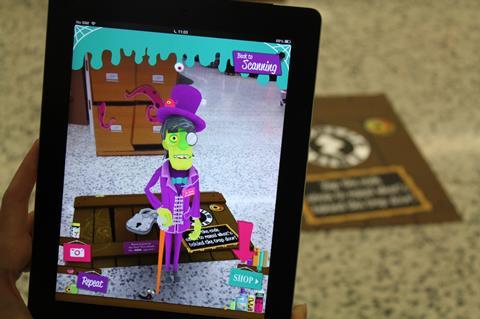 In partnership with marketing agency Momentum UK, Asda is launching in-store events such as pumpkin carving demonstrations and drawing competitions, while eyeball-filled, funfair grabber machines will also be installed in 45 stores on Saturday, so shoppers can win prizes.
Asda will hold an augmented reality Halloween Hunt in store on October 26 powered by technology firm Zappar.
Using a mobile device, shoppers can zap trapdoor stickers in store to win a prize.
Asda head of events marketing Steph Hughes said: "We are always looking for new ways to create a fun and interactive environment to entertain kids and provide a welcome breather for parents shopping in our stores.
"Halloween provides such a great opportunity for us to do this and we are confident that the ideas we have worked on with Momentum will be a huge success in driving engagement and cultivating a positive shopper experience."