Andy Bond is stepping down as chief executive of Asda.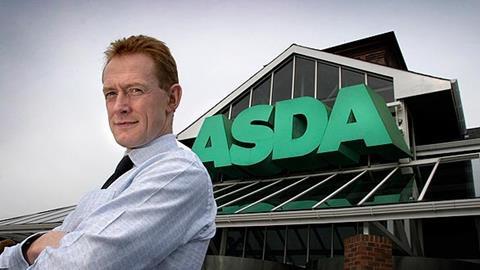 In a surprise move, Bond is moving to a new role of chairman of the Asda board.
The position is likely to be full-time in the first instance but move to three days a week once a new chief executive is in place, allowing Bond to pursue other interests.
It is understood that Bond, who has been at Asda for 16 years, has been considering the move for some time and the timing of the announcement was prompted by a Walmart analysts event scheduled for this Thursday.
The move is believed to be Bond's own decision and not connected to Asda's weaker trading in recent months.
A new chief executive is expected to be announced within weeks, and both internal and external candidates are being considered.
Bond said, "I'm very proud to have led Asda for the past five years and helped it find a new confidence to serve its customers better. We have a strong leadership team that's fully engaged in the business, and I'm looking forward to working with the new chief executive to build upon the foundation we've put in place for continued success."
Asda said in a statement that during Bond's tenure as president and chief executive, "Asda colleagues have accomplished tremendous growth. Asda has recently had the most successful period in its history, revealing that 2009 was its best-ever year, capping 15 straight quarters of market outperformance and beating all its sales and profit targets, despite a very challenging economy".
Walmart International president and chief executive Doug McMillon said: "I am extremely proud of the management team at Asda and the contribution that each of our nearly 170,000 colleagues makes every day to serve our customer. We are very well positioned to continue to win in the UK market."