Booker bosses insist its acquisition of Londis and Budgens owner Musgrave will help independent retailers that run the stores to "prosper".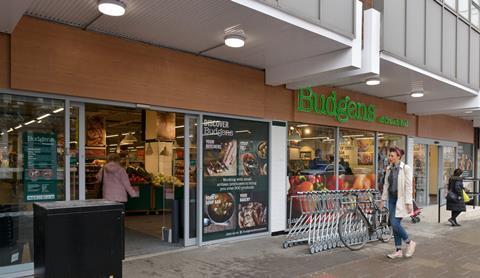 The group, which already owns more than 3,080 Premier Stores across the UK, revealed plans last week to expand its retail portfolio by securing the two symbol groups in a £40m deal.
The acquisition will see it take charge of Londis' 1,630 convenience shops and 167 Budgens stores and Booker has pledged to help the groups "improve sales to the consumer" by focusing on better choice, price and service. Booker has targeted improving efficiencies in the supply chain, strengthening the duo's own-brand propositions and increasing purchasing volumes – something that will enable independent retailers operating under the fascias to lower their prices.
Booker believes its buying power, coupled with its existing market presence, will bring "operational synergies" to allow its stores to better compete in the hotly contested convenience market.
But while analysts admit there will be obvious benefits for Londis and Budgens, they remain sceptical over the impact the chains can make in the convenience sector, particularly against supermarket giants Tesco and Sainsbury's.
Kantar Retail knowledge officer Bryan Roberts said Booker's acquisition of the two symbol groups would not "be keeping anyone awake at night" because most of the changes will be "behind the scenes". He believes that strategy "isn't going to revolutionise the way Budgens and Londis do business from a shopper's point of view."
"The issue that the symbols have is that their brand perception isn't as strong as a Tesco Express or a Sainsbury's Local."

Bryan Roberts, Kantar Retail
But Roberts added that, in time, the acquisition could have an impact on its bigger-name rivals. He said: "If you look at the success Booker has had with Premier, in terms of the value it has been able to bring its members, be that through private brands or improved deliveries and availability, they have done a very good job at being an increasingly effective symbol group business.
"What Musgrave have done a very good job on is giving member retailers access to some quite decent price promotions. Londis retailers have been quite pleased with the way Musgrave have been able to give them access to some quite competitive price points, which has enabled them to hold their own against the supermarkets.
"The enlarged Booker group should enable them to build on their buying power to offer independent retailers some even stronger price points and more effective seasonal activity.
"That ability to be cheaper than the multiples on certain key lines is a nice attribute to have, so they can start using their weight from day one to secure better deals from suppliers and pass them on to members.
"The issue that the symbols have is that their brand perception isn't as strong as a Tesco Express or a Sainsbury's Local. Regardless of whether it says Budgens, Londis, or Premier above the door, a lot of shoppers' natural inclination is to go to Tesco Express anyway."
One fascia
Roberts believes that Booker's long-term plan will be to roll all three fascias into one, with Londis and Budgens, which netted combined sales of £833m in 2014, potentially becoming Premier Stores.
"A lot does depend on Booker's long-term plans – will they continue to run all three fascias or will they flip everything into Premier and achieve better synergies in terms of buying and marketing?" Roberts asked.
"In the short term, I think it will be business as usual while Booker works behind the scenes to do some better buying and better distribution. Longer-term, clearly, there should be synergies. As and when stores are due for a refresh, they will probably be given the opportunity to join the Premier family.
"Equally, it's not impossible for them to decide that Londis is the better brand. There's no definite verdict at the moment, but the whole point will be to get as many people trading under the same banner as possible, otherwise those synergies are theoretical rather than real."
Any potential integration would take time and Booker, for its part, has said it is "committed to grow the Londis and Budgens brands alongside Premier, Family Shopper and our other retailers."
But whether or not the brands are rolled into one, if Booker can use its buying power to secure what Roberts labels "killer deals" with the bigger grocery brands, the convenience bosses at Tesco and Sainsbury's may not be sleeping quite so easily in the future.