Aldi has posted a jump in December sales, driven by the success of its expanded luxury ranges.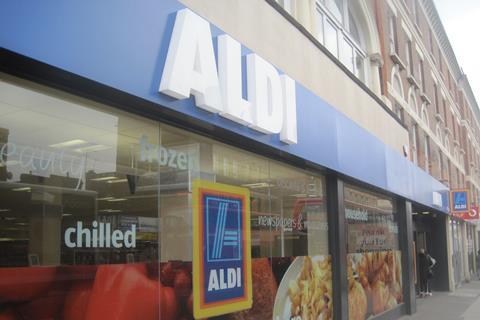 The discounter registered a 15% spike in total sales compared with December 2015, as its premium products, festive vegetable promotions and Prosecco gained traction with shoppers.
Aldi declined to provide a like-for-like sales figure, but a source close to situation told Retail Week that they were "strongly positive" during the period.
The grocer lauded the impact of its Specially Selected premium range, which it expanded ahead of Christmas in order to compete with the likes of Waitrose, Marks & Spencer and Fortnum & Mason.
Total sales across the range advanced 27% year-on-year, with its Specially Selected mince pies and Specially Selected 30 day aged roasting joint among its top-selling products last month.
Following its Christmas success, the grocer is predicting sales of its Specially Selected ranges to surpass £750m in 2017.
Booze and veg surge
Aldi said it sold more than 13.5 million bottles of wine, Champagne and Prosecco throughout December, including more than 2 million bottles of Prosecco – almost 69,000 bottles per day.
The discounter's Super 6 promotion on festive fruit and vegetables, which slashed prices to 19p in the two weeks leading up to Christmas, also struck a chord with consumers.
Aldi, which outdid discount rival Lidl by unveiling new market-leading rates of pay last week, said it sold 4.5 million packs of carrots, 2 million packs of Brussels sprouts and 2 million packs of parsnips during the month.
The retailer's UK boss Matthew Barnes hailed Aldi's "best ever Christmas" and added: "The people of Britain were very clear on what they wanted on their dinner tables this Christmas – unbeatable value premium-quality products and the lowest prices on festive essentials.
"Sales of our premium Specially Selected range in particular surpassed expectations – a clear sign that more and more people are realising they can treat their families to products of a quality comparable with Waitrose and M&S at a fraction of the price by shopping with Aldi."