Discounter Aldi has become the first grocer in the UK to sign up to a so-called "fruit and veg pledge" to back British farmers.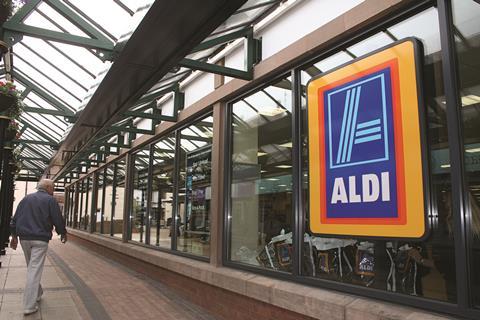 The German supermarket group has beaten its grocery rivals to the punch by backing the groundbreaking initiative drawn up by the National Farmers Union (NFU), which is designed to improve relationships between food retailers and British growers and suppliers.
The new code includes a commitment to supplying seasonal fruit and vegetables form the UK, while scrapping unfair charges.
Aldi has vowed to operate simple agreements with farmers and will not enforce financial penalties if sales fail to live up to expectations, according to The Guardian.
"True to our family values, we treat growers and packers across the UK equally and fairly"

Tony Baines, Aldi
The discounter has already said that any fruit and vegetable promotions in-store would not be financed by growers, going against the traditional model that relies on funding from suppliers to lower prices.
Aldi has also agreed not to charge suppliers for any late or missed deliveries or reclaim money following any customer complaints.
Aldi managing director of buying Tony Baines said: "True to our family values, we treat growers and packers across the UK equally and fairly. This allows us to build long-term and sustainable relationships with them, which in turn enables our customers to benefit from unbeatable prices and quality.
"The transparency and fairness with which we treat all our suppliers was recently recognised by the Groceries Code Adjudicator's annual supplier survey, which named Aldi as the best performing grocery retailer for compliance."
Breakthrough
The NFU is calling on all retailers to follow Aldi's lead and publicly back the new code, which took three years to draw up. It said it is in talks with other major retailers including grocery market leader Tesco.
NFU chief horticultural adviser Dr Chris Hartfield said: "We have been talking to numerous retailers and Aldi is the first to sign up publicly.
"The pledge is a real breakthrough – it is about stripping out unwieldy bureaucracy and charges and minimising market volatility for smaller suppliers, which can kill off their businesses.
"We hope other supermarkets will sign up very soon and we encourage them to do so. This will benefit everyone in the supply chain, from growers to shoppers."
According to the NFU, British fresh produce is worth more than £3bn a year to the British economy.
Last year, more than 40% of Aldi's fresh produce was British, while the grocery industry average stands at around 35%.