Aldi has extended its partnership with Great Britain's Olympic athletes by pledging to sponsor the team until the 2020 games in Tokyo.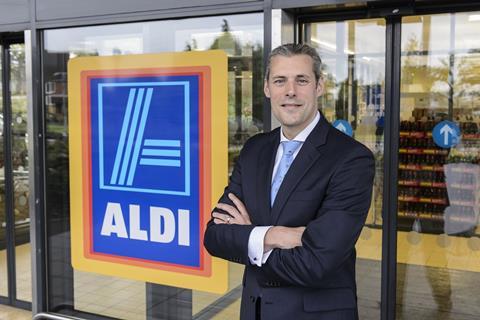 The discounter, which became the first official supermarket partner to Team GB in March last year, has revealed the deal will continue for a further four years beyond this summer's Rio 2016 Olympic Games.
As part of the tie-up, Aldi is working with the British Olympic Association (BOA) to deliver a range of sporting initiatives including the Get Set to Eat Fresh youth engagement programme and Homegrown Heroes, a programme aimed at connecting athletes with their local communities.
New TV ad campaign
To mark the extension of the partnership, Aldi is launching a new TV advertising campaign to hammer home its support of Team GB and of British suppliers.
The ad, which will be screened for the first time before tonight's episode of Coronation Street on ITV, focuses on the fact Aldi was the first UK grocer to back the National Farmers' Union Fruit and Veg Pledge and is committed to selling British produce.
It comes as Aldi and its rival Lidl attempt to shed their German discounters tag among British shoppers.
Lidl hit back at Aldi with a similar sponsorship deal last November, when it unveiled a three-year partnership with The Football Association.
Commitment to British produce
Aldi UK and Ireland boss Matthew Barnes said: "We became an official partner to Team GB more than a year ago and have been supporting our nation's extraordinary athletes on the road to Rio since then.
"Like everyone, we are very much looking forward to seeing them perform at their best in a month's time.
"We have built our business on making longterm commitments to British products and suppliers, in order to offer our customers outstanding quality at unbeatable prices.
"As the athletes begin making their final preparations for Rio 2016, we want them to know that we will be supporting them in the longterm too – all the way to Tokyo, in fact."
BOA chief executive Bill Sweeney added: "Aldi has been a great support for the country's athletes on the road to Rio 2016 and we look forward to extending that partnership over the coming years.
"As this year's athletes prepare themselves to do extraordinary things in Rio, we are looking forward to working with Aldi again as we begin the journey to Tokyo 2020."