Retailers will be allowed to build click-and-collect lockers without planning permission after being given the green light by High Street minister Penny Mordaunt.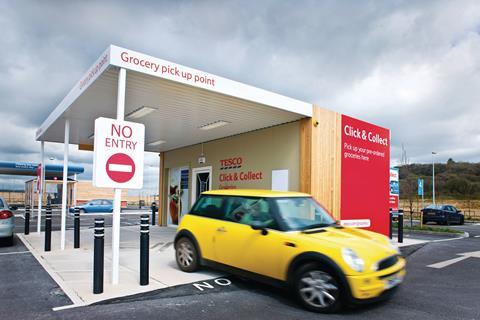 Local council rules that required retailers to seek planning permission for building covered lockers are to be scrapped in an attempt to boost the high street, according to The Daily Telegraph.
Mordaunt has introduced the changes after predicting click-and-collect will be the "next big thing" on the high street.
Proposals are designed to boost independent and smaller shops, alongside the major retailers that are currently investing in click-and-collect lockers.
Amazon, Waitrose and Tesco are all installing lockers at London Underground stations, while Asda and Ocado are among other retailers rolling out click-and-collect lockers.
The convenience of click-and-collect is proving hugely popular with consumers. During Next's last full year, click-and-collect accounted for 45% of sales.
Meanwhile, John Lewis boss Andy Street predicts more products to be delivered through click-and-collect this Christmas than to customers' own homes.