WHSmith has hailed the "strong" performance of its growing travel business as it opened its debut store in Rio de Janeiro.
The stationery specialist said it now has 286 stores internationally after launching the first of six shops in Brazil's Rio de Janeiro-Galeão International Airport, and it is exploring "further opportunities" to grow its presence in overseas travel hubs.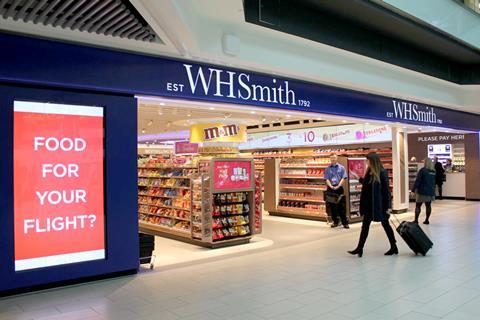 Its shop opening programme outside of the UK remains "in line" with its plan after also opening eight stores in Madrid Terminal 4 earlier this month.
In a brief pre-close trading update, the retailer added that cost savings and margin improvements within its high street business had been delivered "in line with our profit focused strategy" in the year to August 31.
WHSmith said it would also plough further investment into new store format trials and developing its stationery ranges in a bid to remain relevant on the fiercely competitive high street.
The business will unveil its full-year results on October 11 and expects profits to be "in line with expectations".