WHSmith is expected return to revenue growth over the next five years as it benefits from improved margin mix and overseas expansion.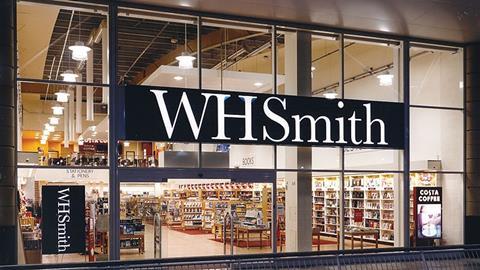 While the bookseller and stationer has been posting rising profits in recent years, its sales have fallen since 2003, with the exception of a rise in 2008.
But Panmure analyst Philip Dorgan said WHSmith's strategy to slim down its entertainment offer while aggressively expanding its overseas travel stores would convert to "stronger" top-line growth over the next five years.
Dorgan's comments came as the retailer revealed a like-for-like decline of 5% in the 21 weeks to January 21. Total sales dropped 3% but the retailer described trading as "resilient", and profit remained in line with expectations.
The retailer posted a like-for-like drop of 6% in its high street arm, better than the 7% fall expected by some analysts. Like-for-likes at its travel shops fell 3%. WHSmith plans to open 35 UK travel stores and a further 25 internationally in the current financial year.
The retailer also revealed that profitability has been spread more evenly over the year due to a balancing of its travel and high street stores. November and December now represent less than half of annual group profit, compared with more than 90% six years ago, leaving it less reliant on the Christmas trading period.
Espirito Santo analyst Sanjay Vidyarthi was impressed by the retailer's "resilient" profitability on the high street.
He said: "Management has shown how adept it is at repositioning the business ahead of competition. In a difficult trading environment, we think WHSmith could pick up meaningful market share."
But Conlumino director Neil Saunders said WHSmith would need to grow sales to deliver long-term profit through investment in stores. He said: "WHSmith is being run more as a cash machine than being built as a viable long- term prospect."