Theo Paphitis Retail Group registered a rise in sales during the crucial Christmas trading period as all three of its high street fascias delivered growth.
The group, which owns Ryman, Robert Dyas and Boux Avenue, said like-for-like sales climbed 3.6% in the six weeks to December 24.
But growth was spearheaded by ecommerce performance with online sales jumping 27.4%. In contrast, like for likes in stores dropped 1.1%.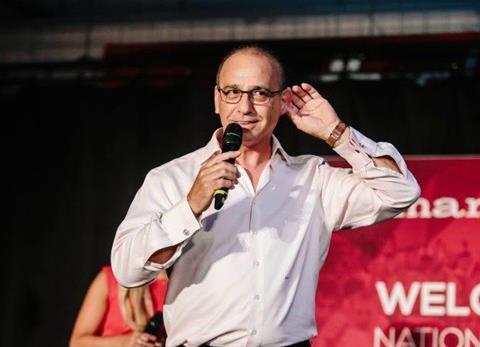 Boux Avenue recorded an 8.1% uplift in like for likes during the period. But boss and founder Theo Paphitis said margin growth proved a "challenge" for the lingerie business due to promotional participation in the market.
Footfall to key locations was also sluggish with online sales accounting for 42.8% of its sales.
Robert Dyas' like for likes were up 1.1% on the same basis.
Ryman reported a 2.5% boost in-store like for likes during the period, while across in-store and online like-for-like sales improved 3.9%.
Paphitis warned that the challenges facing the retail market will become "more difficult if we continue to experience the political incompetence and arrogance that has become part of all our daily personal and business lives.
"The neglect from distracted politicians will ensure that the outlook will remain bleak."
Full-year results
In the year to March 31, 2018, Boux Avenue recorded widening EBITDA losses of £8.4m from a loss of £2.2m the previous year as sales fell 4% to £47.4m.
The retailer's full-year, like-for-like sales fell for the first time since it was founded in 2011, despite online sales growth of 19%. The retailer attributed this decline to weak footfall to stores in key shopping centre locations "coupled with poor management of our supply chain".
Boux Avenue, which appointed its first chief executive in October, is ploughing £3m into a new 75,000-sq-ft warehouse to drive sales growth with a focus on ecommerce.
Ryman recorded an 8.5% fall in full-year EBITDA to £7.5m, which it attributed "unavoidable increased costs of doing business, as well as maintaining investment in infrastructure and colleagues".
The stationery retailer's total sales were flat at £128m.
Its overall like-for-like sales increased 3.4%, driven by a 2% uplift in store like for likes and a 16.9% rise in online like for likes.
Robert Dyas' full-year EBITDA declined 79% to £500,000, which the retailer attributed to an additional week of trading in the previous financial period alongside fixed costs and "investment made in infrastructure to support growth plans".
The retailer's sales were broadly flat at £123.9m as like-for-like sales increased 2.7% across stores and online. Ecommerce sales increased 45.7% during the period.
Robert Dyas said its trading in the current financial year was ahead of plan in terms of sales and profits.