Retail Week came to life at its bustling Buzz Conference, the Tech & Ecomm Awards and its 24-hour Hackathon – also known as the snackathon.
Retail Week Buzz keynote corkers
The Buzz conference proffered two days worth of insight and inspiration, but there were some particularly memorable moments that had the knowledge-hungry delegates in stitches.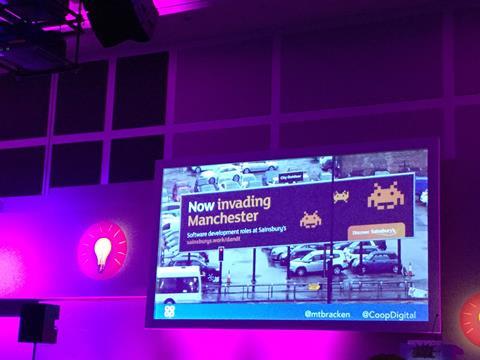 Co-operative chief digital officer Mike Bracken got the ball rolling on the first day of the conference.
Within his keynote speech, Bracken brought up an advert for grocery rival Sainsbury's' new digital hub. Strange as this may seem, there was method in his madness.
He went on to explain that the huge Sainsbury's advert, complete with space invaders and threats of an imminent invasion, had been put up directly opposite Co-operative's digital hub in Manchester.
"Nobody even knows what space invaders are any more!" cried Bracken, whose point was that retailers should work together more to solve problems, rather than putting up obnoxious billboards opposite each other's sites.
Bringing the day to a close was Home Retail Group's chief technology officer George Goley.
It was thought Goley would have enough to be getting on with off the back of the Sainsbury's acquisition, but he still managed to find some time during his speech to marvel at the success of Argos's business model.
"You made people walk in, pick up a golf pencil, flick through a catalogue and pay for something they'd never seen before – and people paid for that?" the American retail veteran mused incredulously.
The real Tech and Ecomm Awards winners
Shop Direct may have walked away with the big award at last week's Tech & Ecomm awards, but the real winners were in the casino.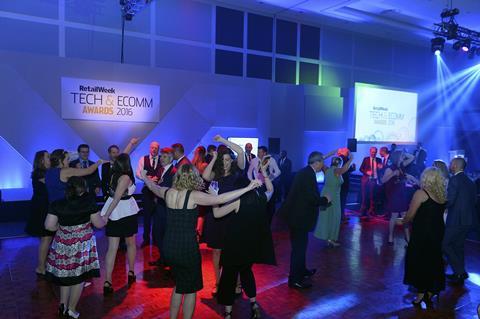 The elated Shop Direct team danced the night away at the Intercontinental O2 hotel, joined by a host of other retailers and a few of the Retail Week team too.
Classics such as Uptown Funk and Don't Stop Me Now kept guests on their feet late into the night.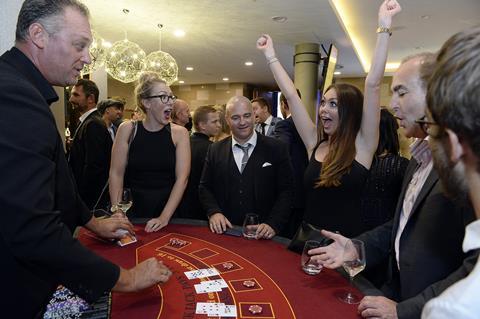 However, the night's celebrations reached their peak away from the stage and the dance floor, and long after the awards had been handed out.
Those feeling particularly lucky took a punt on the Black Jack table and, by the looks of it, some were luckier than others.
Retail Week Hackathon turns snackathon
There's no doubt the Retail Week hackathon is a hard slog.
This year, tech geniuses from far and wide had 24 hours to create a solution that would motivate online shoppers to go into a physical store.
And, while they started out fresh-faced and enthusiastic on day one, things rapidly deteriorated during the early hours of the morning.
Some ploughed straight through, while others opted for a short powernap 16 hours in.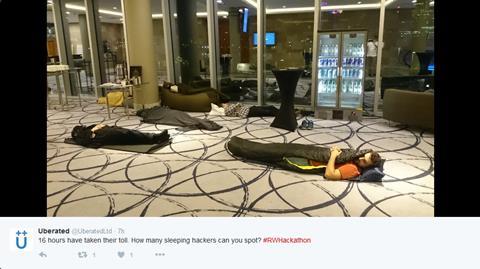 Thankfully, there were snacks and treats aplenty throughout, with some of the contestants tweeting excitedly about their carefully selected brain fuel.
Rumour has it, there was a rather large pizza delivery in the night too.
But the hard work certainly paid off for winners Uberated who came up with a tailored VIP experience and were the first contestants to ever walk away with the maximum 10 points.
Congratulations!