The Poundworld brand and a handful of its shops could be saved following an eleventh hour rescue bid by Irish retail family the Hendersons.
The value retailer, which completed its final store closures this week after tumbling into administration in June, may be saved by the Dublin-based family, led by David Henderson.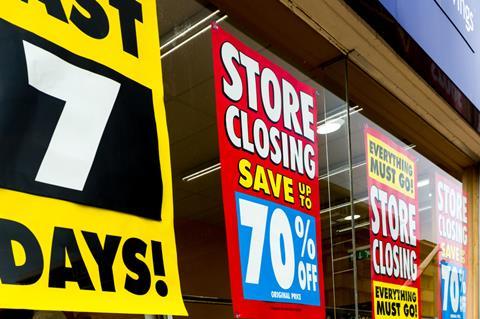 The family issued a statement that said they had agreed a deal with the retailer's administrators Deloitte to snap up "the best and remaining stores".
However, Retail Week understands that negotiations are ongoing and a final deal has not yet been reached.
The Hendersons, who previously owned an entirely separate retail business also called Poundworld in Ireland that operated from 1984 to 2007, are understood to be in negotiations to buy 35 of the defunct chain's stores.
The Irish retail family will own these leases and the Poundworld brand but will not take over employment contracts or remaining stock if a deal is made.
Poundworld operated 355 stores and had 5,000 staff before going into administration.
The retailer received expressions of interest from turnaround specialists Alteri and its founder Chris Edwards since it began seeking a buyer in May, but all previous rescue talks have fallen through.