Poundland has initiated an audacious price-war by charging shoppers just 97p in locations where arch rivals including 99p Stores have opened up.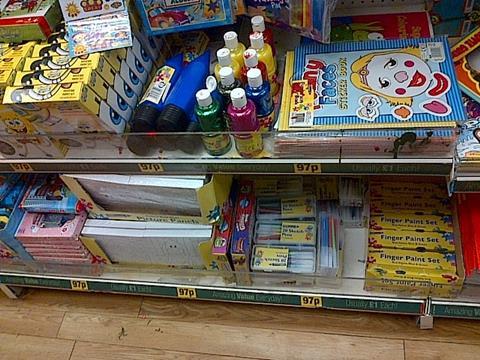 Poundland chief executive Jim McCarthy said the price drop is part of the retailer's "competitor response" strategy, which includes offering customers vouchers promoting 'two for £1' or one pound off when you buy six items.
The retailer has rolled out the 97p strategy to three shops so far, including its East Ham, Dudley and Chelmsley Wood stores. All products in those stores are priced at 97p.
McCarthy said: "It is those early weeks [when a rival opens] that are very important and if you can pop the balloon early we find that doing that rather than nothing at all is helpful.
"And it sends the message that we're not a soft touch."
McCarthy said the 400-store retailer chose to drop prices to 97p because it was an "attractive" price for customers. He declined to say how long the promotions run in each store. Sources told Retail Week that the 97p promotion had been running at the Chelmsley Wood store for over a year.
"It's a bit like when a supermarket has a competitor opening nearby. They have hosts of tactics to dampen the impact," McCarthy added.
McCarthy would not comment on whether Poundland's owner, private equity firm Warburg Pincus, had put the retailer up for sale. However he said: "Private equity exists to buy a business and sell it on, so it's not a surprise."
Poundland is preparing to launch overseas on the continent for the first time. McCarthy said the retailer, which has over 22 stores in Ireland under its Dealz fascia, has chosen which country it will launch in but would not name the location.