Pets retailer Jollyes Group has posted a 7.6% increase in EBITDA to £6m in the year ended 31 May 2011.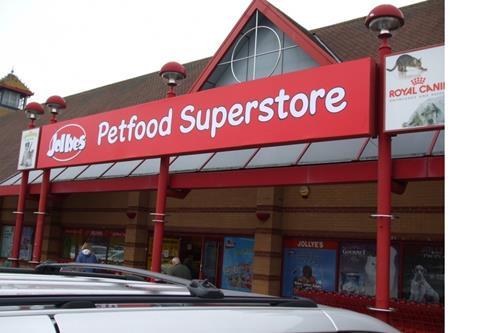 Turnover was up 1.9% £55m, as the retailer continued to expand its number of stores in a "controlled" manner. In documents filed at Companies House, directors forecasted maintained growth "in the foreseeable future".
The group opened four new stores in the year and two more following the year end, totalling 51 nationwide. It plans to open further stores over the next 12 months, while reviewing and updating existing stores.
Jollyes said it is carrying out range reviews to mitigate market competition.
Superstore retailer Pets at Home dominates the pets market currently, with over 298 stores.