Pets at Home founder Anthony Preston (centre) celebrated at the London Stock Exchange as the company he created 23 years ago successfully floated.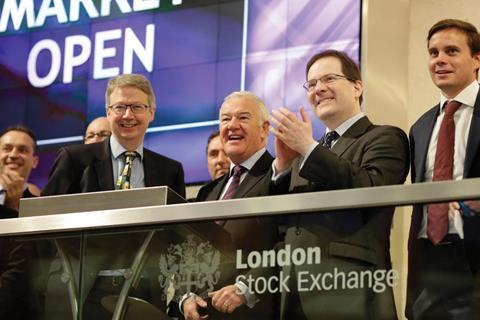 Preston reminded the team at Pets at Home, which is led by chief executive Nick Wood, of its humble beginnings. His children chose the name for the specialist retailer, while the official yellow and green colours in Pets at Home's original branding were inspired by their school uniforms.
Clearly, it's never too early to enter the family business.