Breaking news: Woolies returns to the high-street. Well, kind of.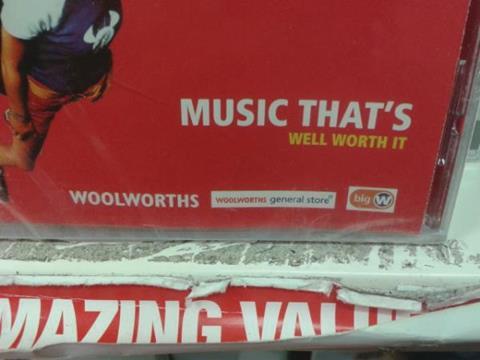 Variety retailer Poundland has brought the sadly missed brand back through the medium of its 'pre-owned' CD range.
Eagle-eyed reader Bryan Roberts spotted this compilation from 2002 among the selection in his local Poundland store. We can only hope pick 'n' mix makes a comeback too.