Clintons' new marketing boss has outlined a strategy to transform the greetings card retailer's brand that could include party organising and Red Letter Day-type offers.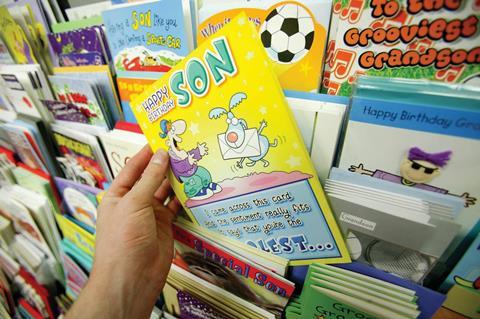 Marketing director Tim Fairs, who joined the retailer at the end of last month in the newly created role, said the retailer is considering organising events for customers such as car racing for dad on Father's Day, or kids' parties and even hen and stag dos.
"We have emerging players appealing to a younger demographic, so we need to carve out something unique," said Fairs. "We offer things that make the celebration complete."
Fairs, former head of marketing at Dixons, is the first marketing boss for Clintons for some time.
"The Clintons brand is well known but it's perceived to be expensive, and we will need to address that," said Fairs. "The look and feel of the brand is quite tired so we need to bring that up to date."
Clintons will review its pricing architecture, to ensure a clearer good, better, best hierarchy. It will also focus on quality product to distinguish itself from its rivals.
Fairs said the retailer will look at improving the zoning of its stores. Fairs is the second senior appointment at Clintons in a month, after it appointed Starbucks managing director Darcy Willson-Rymer as chief executive in July.
Clintons will consider advertising on TV, press and radio, which it has not focused on in the past.
"Historically Clintons has relied on windows and point of sale. There has been very little from an ads, online and CRM point of view," said Fairs.
He said Clintons' technology-focused store format being trialled in four shops is going well, with sales up compared with the old format.