Marks & Spencer boss Marc Bolland has bagged an annual bonus of £596,000 after the retailer reported its first profits rise in four years.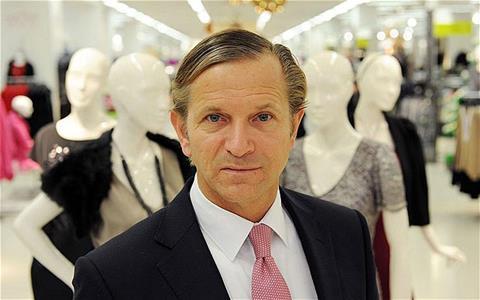 Bolland, who has led M&S for five years, received the bonus on top of a basic salary of £975,000 as part of a total pay package of nearly £2.1m for 2014/15.
The retailer last month revealed full-year pre-tax profits climbed 6% to £661m, its first annual earnings increase since Bolland took the helm.
Bolland did not receive a bonus in M&S's 2013/4 financial year.
The retailer's annual report also revealed that its general merchandise head, John Dixon, secured total pay of £1.1m, which included a bonus of £217,000 on top of his basic salary of £600,000.
Steve Rowe, executive director of M&S's strongly-performing food division, was rewarded with a bonus of £653,000, bringing his total pay to £1.4m.
Patrick Bousquet-Chavanne, executive director of marketing and international, received £222,000 on top of his basic salary taking his total to £973,000. Laura Wade-Gery, heads of M&S's multichannel division, was awarded a bonus of £219,000, giving her £1.04m in total.